TOTT News
'Unite For Our Rights!': Pro-choice Australians march and celebrate across capital cities
Huge pro-choice crowds have turned out for end-of-year demonstrations and well-deserved celebrations across the country.
It has been a long year for freedom campaigners, as the COVID dystopia claims yet another 12 months in Australia.
Huge pro-choice crowds have turned out for end-of-year demonstrations and well-deserved celebrations across the country.
As attention turns to 2022 and the push for children to now get vaccinated, campaigners finished the year strong with huge crowds filling capital cities to voice their concerns over continued mandates, virus hysteria, calls for returns to hard restrictions and more.
Some events were followed by music, film and other entertainment, as protesters regroup and enjoy a sense of normality.
Check out images from the events below. To view the original clips go here.
---
MELBOURNE
Melbourne has witnessed many scenes throughout 2021. The people of this state have endured the longest lockdown in the world, counter-intelligence operations and much more.
Tens of thousands once again descended to Parliament House to 'reclaim their dominion', marching through the city to let residents and authorities know the movement isn't going anywhere.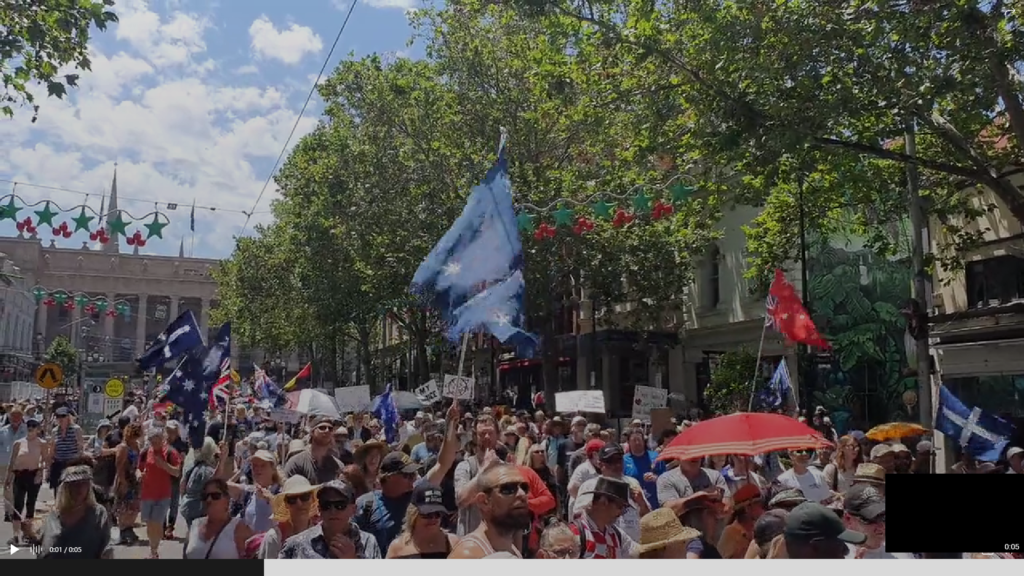 Australia's utterly shameful descent into authoritarianism has destroyed the nation's international reputation:
---
BRISBANE
A massive freedom festival was held at Musgrave Park in Brisbane, with crowds filling the CBD for a day of speeches, music, entertainment, family activities and a march through South Brisbane.
The event comes as the Queensland government bans unvaccinated people from outdoor festivals as of December 17th.
To view TOTT coverage on Instagram go here.
Celebrations lasted long into the night, with groups staying behind to connect and celebrate.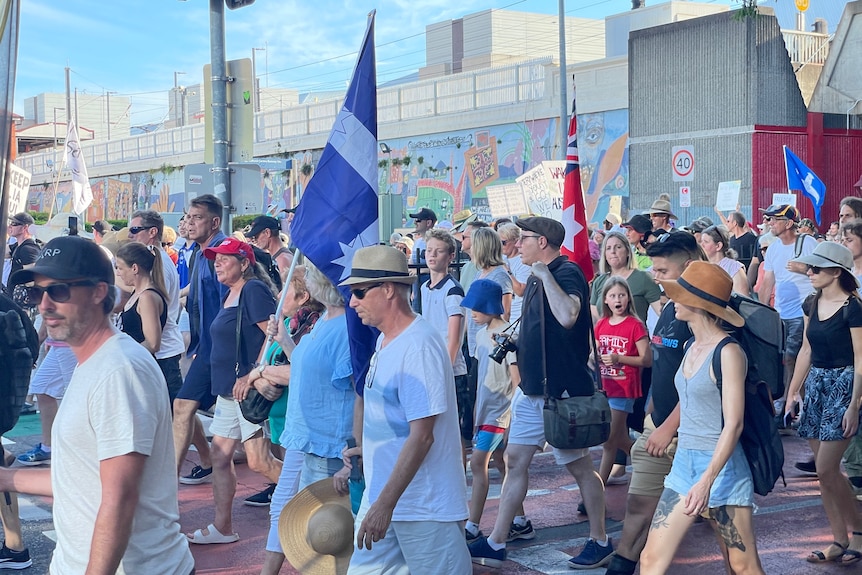 Note: A separate piece will be done on Brisbane with more media, given the importance of the event in light of new restrictions just introduced across the state. Stay tuned to TOTT News.
PERTH
A large group of pro-choice advocated gathered in Perth for another weekend of actions, with a march through the city and a family day in the park with the big screen playing.
ADELAIDE
Large crowds gathered in Adelaide for the another week of running protests, once again weathering the heat to take to the streets in opposition to the continued mandate dystopia.
Photos sent courtesy of Mal at AdelaideFreedomRally.com. Head to their website if you are in the area and are looking for more information on events and the local like-minded community.
DARWIN
Control in the Northern Territory has heated up in recent months. In response, local residents have been holding weekly demonstrations against a range of issues.
Darwin residents held a local march through the CBD to end the year today, with a family-friendly picnic and celebration to follow. Residents say it was a great afternoon in the north.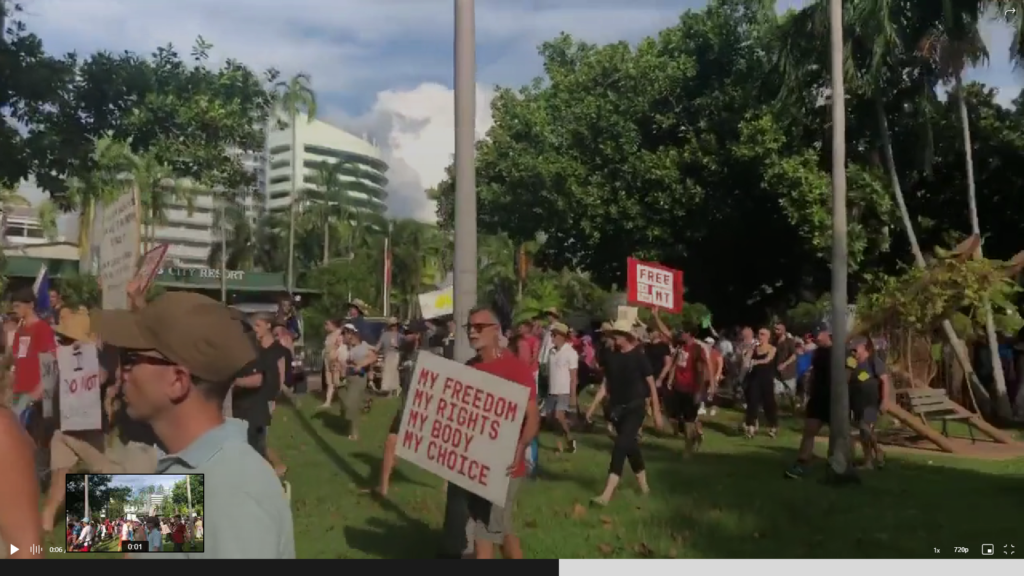 CAIRNS
Residents in Cairns held a local demonstration in the area, with a sizeable crowd gathering and marching against impending mandates for children, new restrictions and more.
SYDNEY
A local pro-choice group held a snap demonstration yesterday, marching to parliament and governor houses to serve them notice of their acts against humanity.
2022 is set to be a huge year for Australia.
A turning point for the history of this nation.
TOTT News will continue to bring you the latest from across the country.