Fortune favours the brave. 
The scale of the catastrophe that is enveloping Australia, that is the most staggering thing about this period of history. The psychopathic lack of empathy by the perpetrators. The dismal state of the nation. 
The Prime Minister Scott Morrison is now twirling in the wind, forced to publicly deny he is a hypocrite and a liar, a "horrible, horrible" person.
You only had to look to know you had been contained, conned. It just looks so damn grubby.
Parliament begins today; with not just all the texts of his "Cabinet" members calling him out as a disgusting piece of work, but with Parliament surrounded by thousands of mandate and lockdown protestors, as Australian democracy collapses before our eyes. The men in high places who say their prayers out loud ignore the people at their peril.
People just want their lives back. 
Ruled over by insane and protected bureaucrats, by politicians who have wasted everybody's time for the past two years, in the process destroying the country; and there is a strange feel about it all, as thousands of people have descended on the nation's capital, as if the gods themselves were reaching out from afar, here at the end of empire, in this most beautiful place, a jewel in the firmament. 
Below is a sampling of independent coverage of events in Australia's national capital, Canberra.
---
JOEL GILMOUR
Roads blocked as thousands head to Canberra.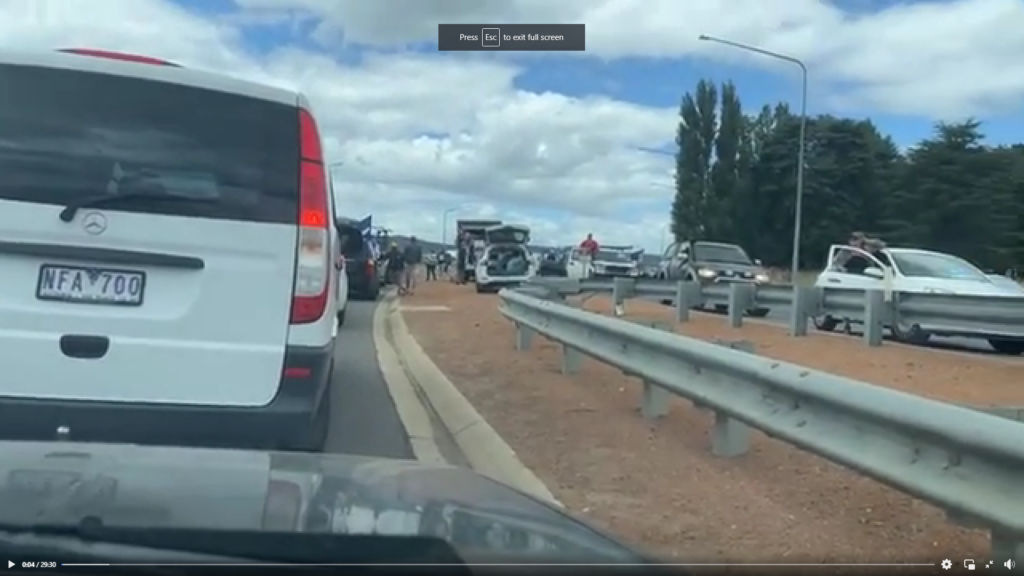 ---
COPS FOR COVID TRUTH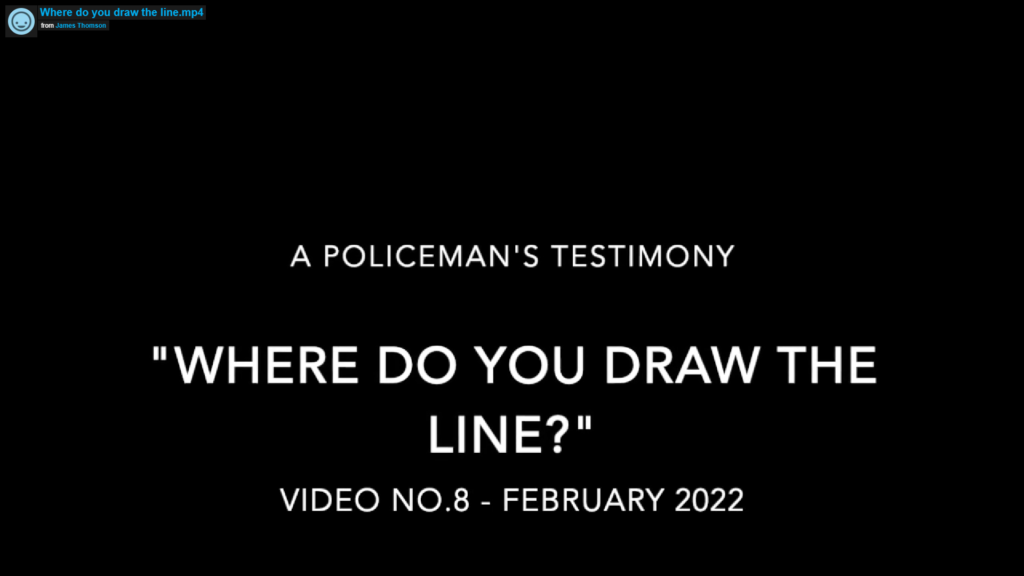 ---
---
TURNING POINT AUSTRALIA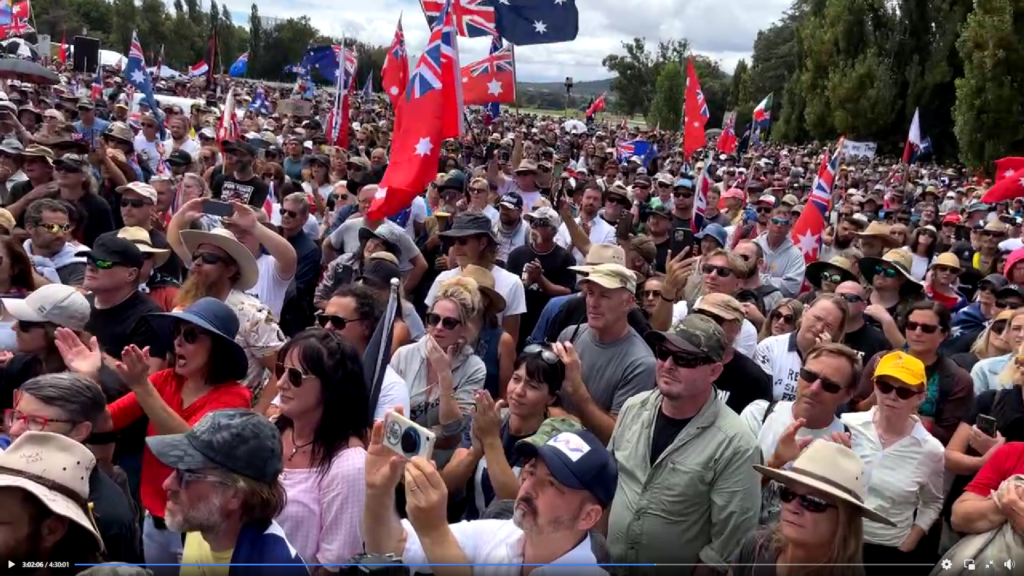 ---
REBEL NEWS
---
REIGNITE DEMOCRACY AUSTRALIA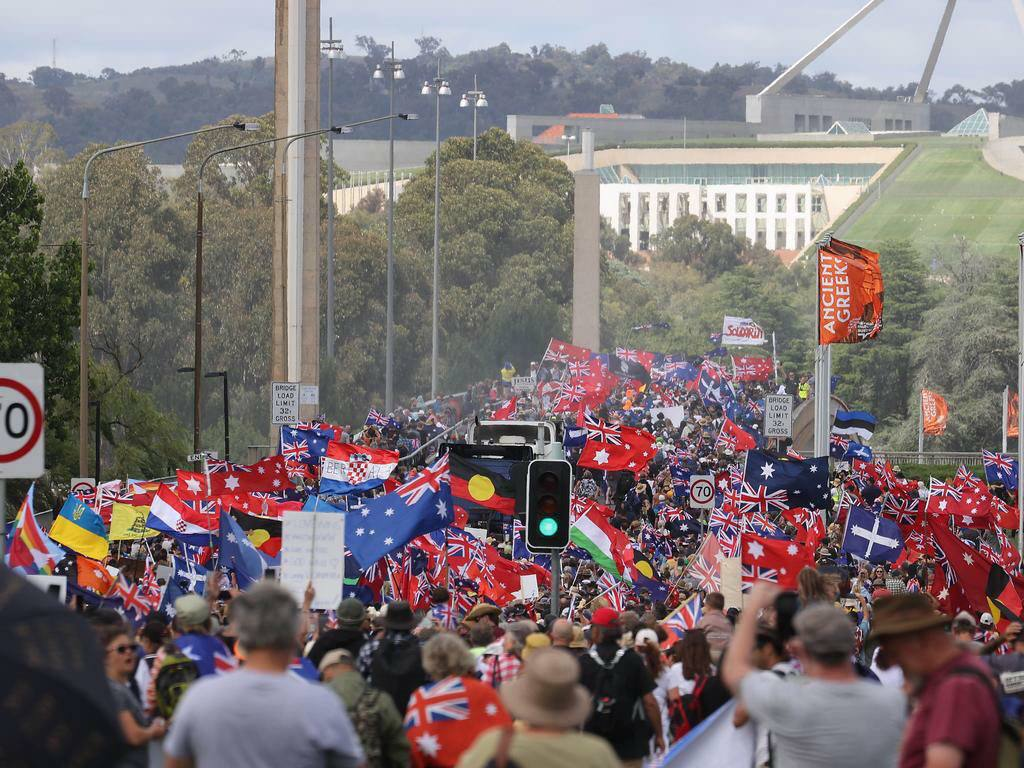 ---
CAFE LOCKED OUT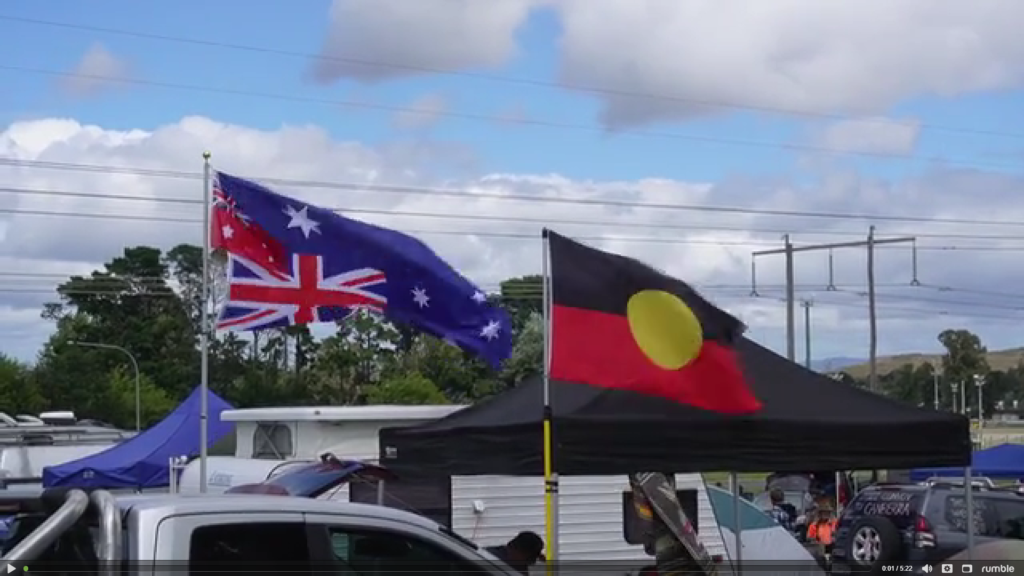 ---
MELBOURNE GROUND
---
DAVID ONEEG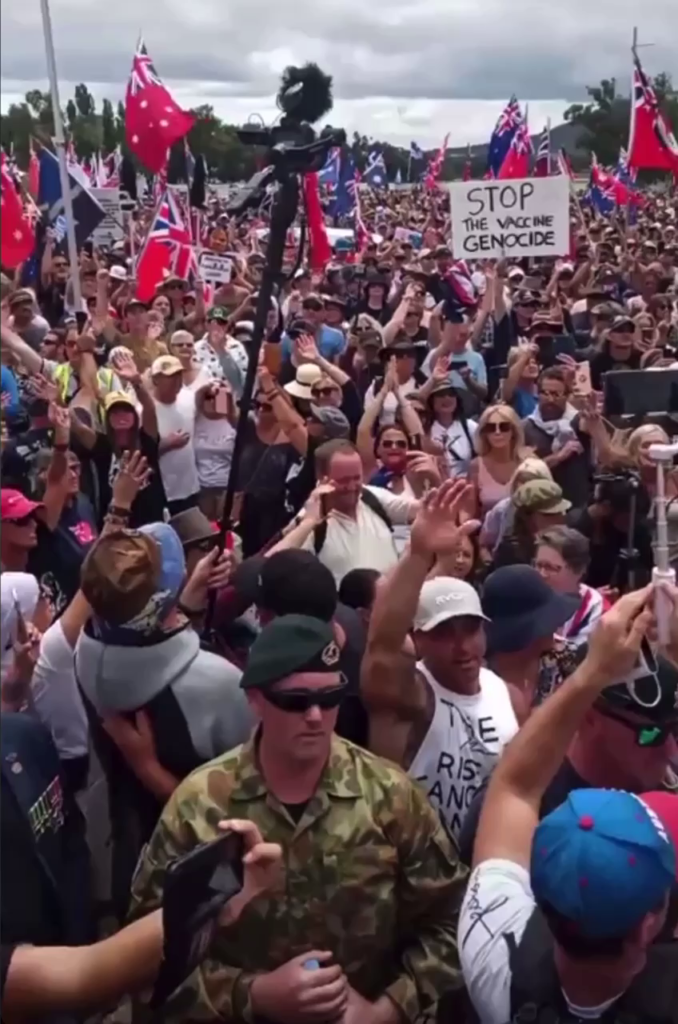 ---
THE REAL RUKSHAN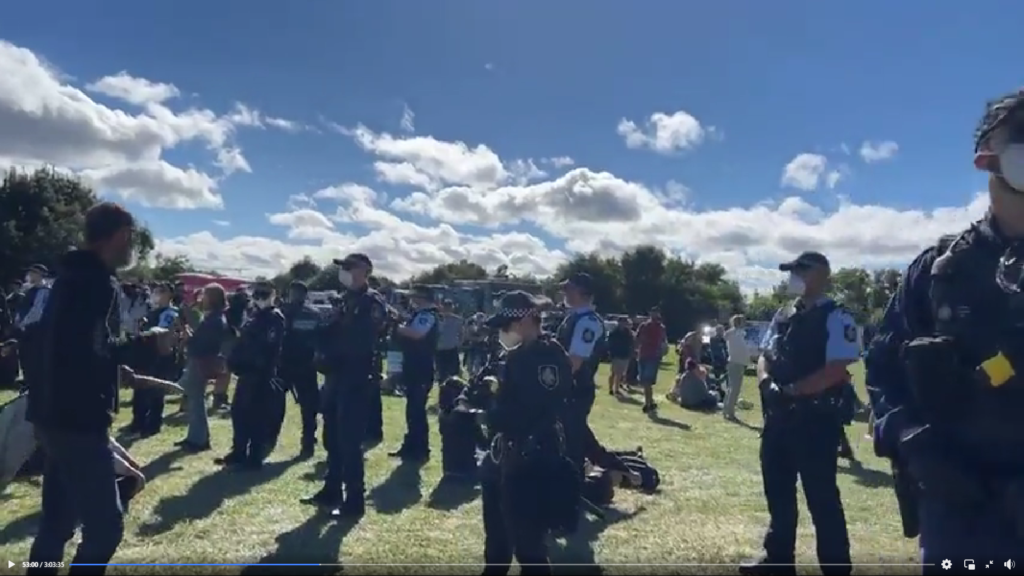 ---
MMATV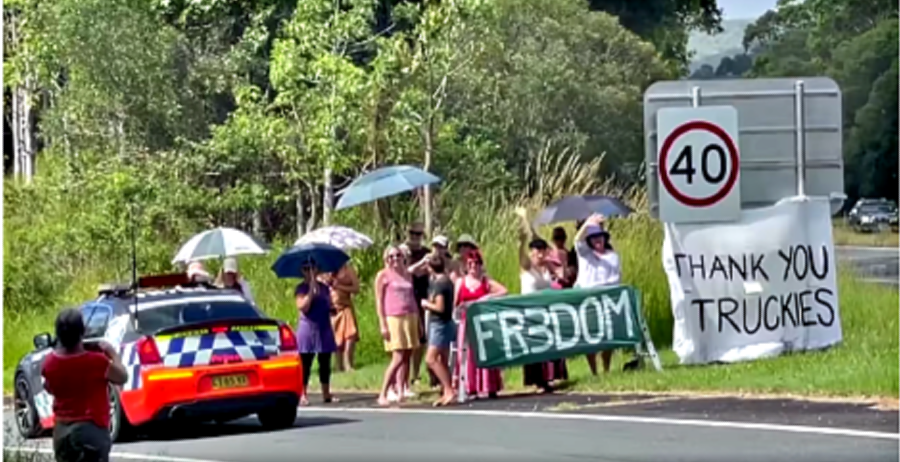 ---
TOTT NEWS
---