TOTT News
Inspired by dramatic scenes of truckie protests in Canada, where the Prime Minster has been forced into hiding after a large convoy crossed the country, gaining worldwide attention, Australians have joined the movement and are descending upon nation's capital Canberra.
---
This piece is in chronological order from latest events to earliest.
MONDAY
CROWDS DESCEND ON CANBERRA
Protesters at the doors of Parliament.
It takes a lot to make Australians protest. An uprising or a revolution was always considered impossible in the Land Down Under because Australians just wouldn't be in it.
Well, two years of false promises and fake news courtesy of the government and their mainstream media puppets has changed all that; with the mood rapidly turning sour across the country.
Many thousands of doctors, nurses and teachers have lost their jobs because they refuse to be "jabbed", and as the country grinds to a stop the controversy spirals increasingly out of control, day by terrible day.
Organisers say they are in this for the long haul.
A wild storm appears.
3:00pm.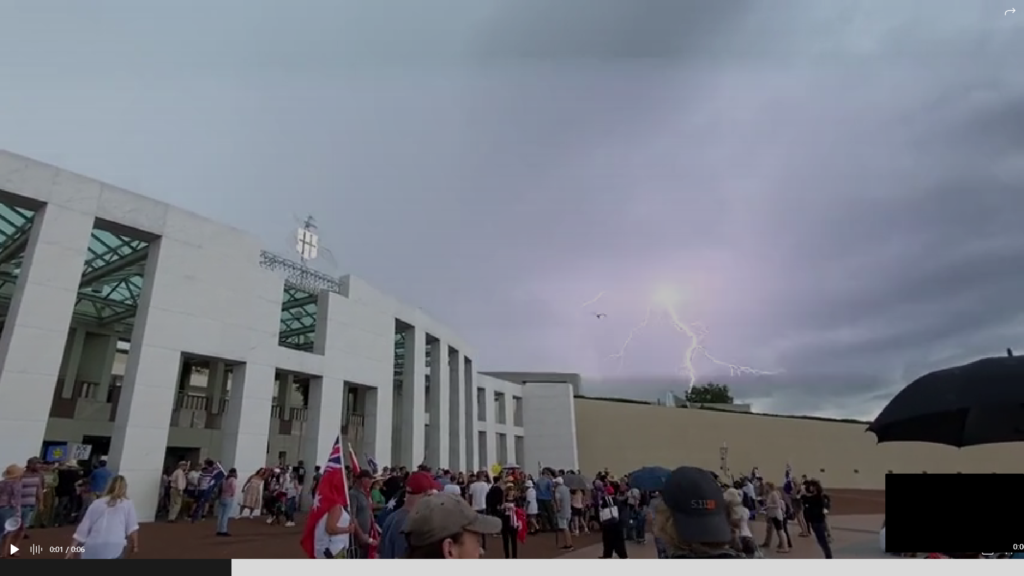 Occupying Parliament..
2:30pm.
The group demands a representative come out and address the crowd.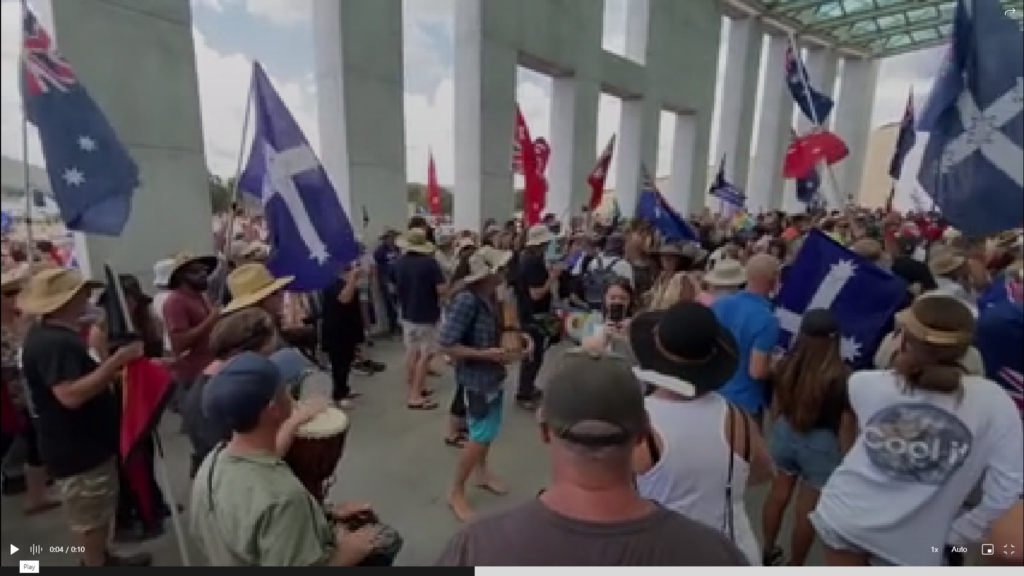 Protesters at the doors of Parliament.
2:00pm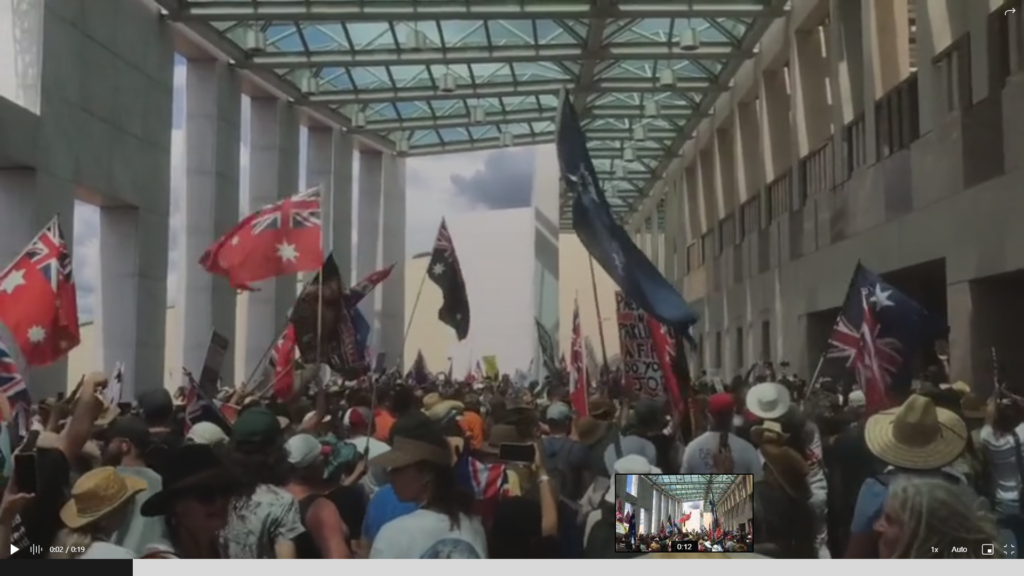 A crowd are approaching the front doors of Parliament House in Canberra, chanting "freedom":
1:30pm.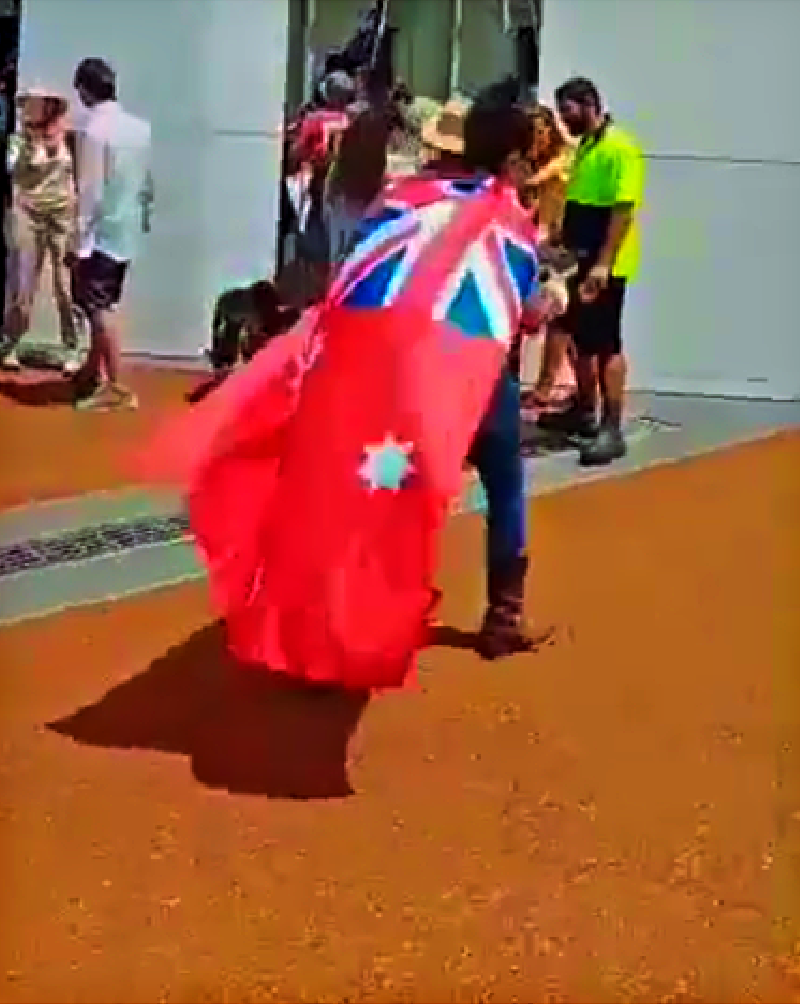 A spokesman for the Informed Medical Options said the "Sack Them All" chant exemplified the frustration many people were feeling. "They feel they are not being heard," he said. "And they are not being heard. The mainstream media will probably label us as crackpots. That there is something wrong with us. No. No. It is well past time when they can hide out in this house and ignore the people of Australia."
More arrivals..
Midday.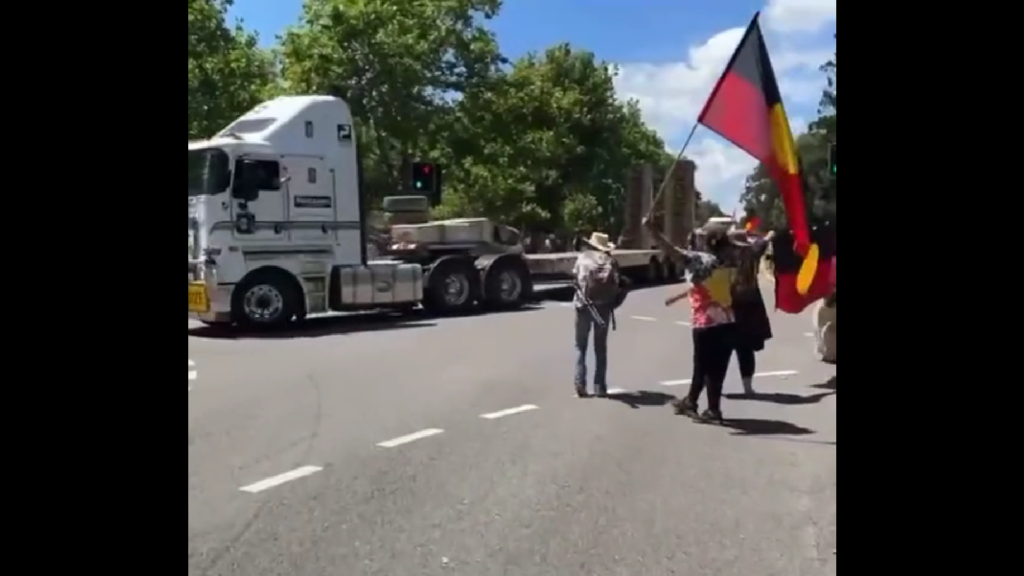 Police try to block parking on the lawn.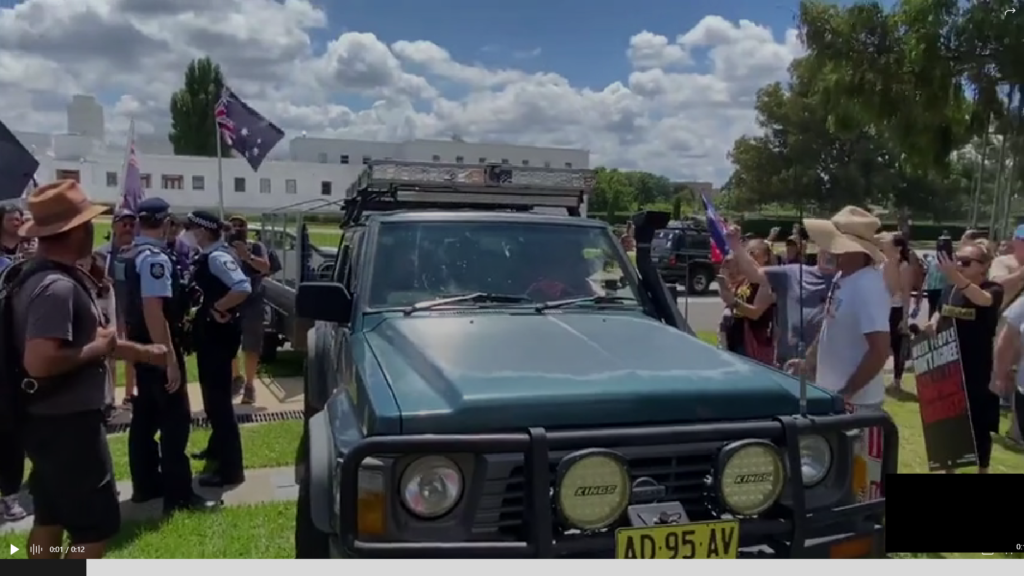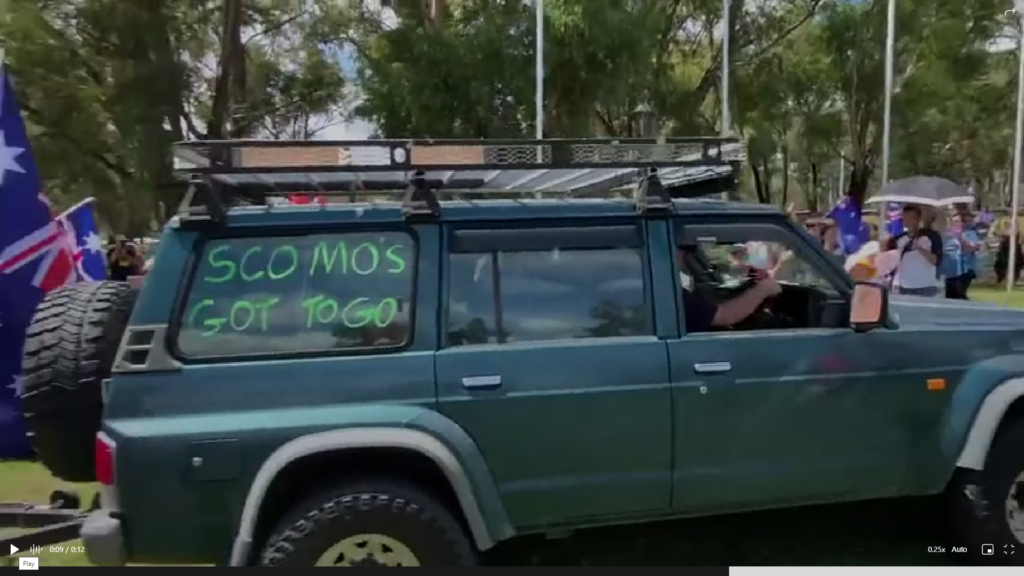 The crowd chants "Let Them Go" as police try to block vehicles: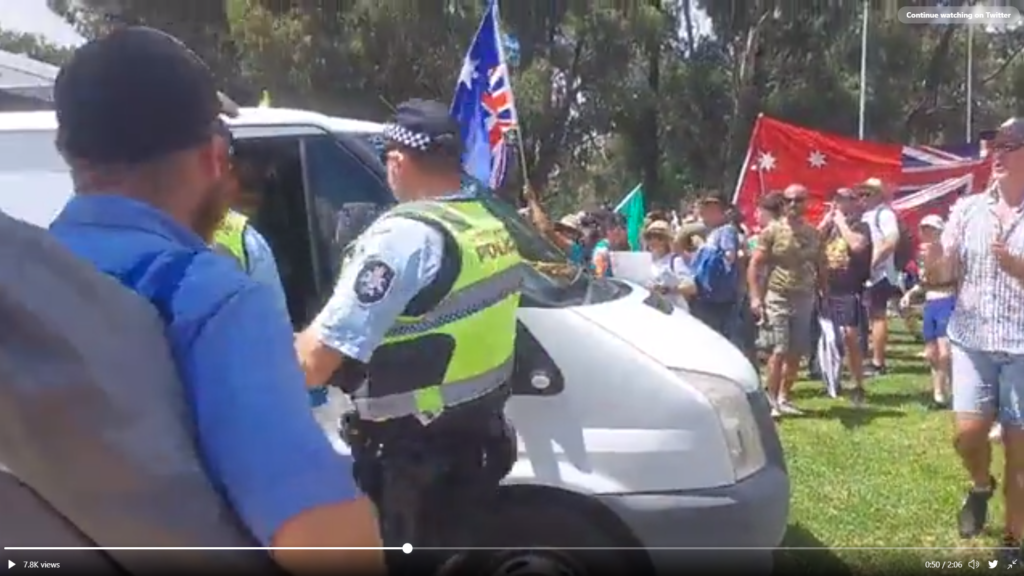 JANUARY 30TH
ON ROUTE TO CANBERRA
To see the full article and video clips go to the original story here.
---
Reignite Democracy Australia is also providing updates on the Convoy.
---