By Paul Gregoire: Sydney Criminal Lawyers Blog
As the prosecutions of prominent whistleblowers are slowly proceeding through the courts in Canberra, a growing number of citizens are questioning why this nation's authorities persecute and penalise those who expose corruption, while the real criminals are permitted to walk free.
In 2008, via official channels, Witness K cried foul over a 2004 Australian Security Intelligence Service operation, which involved bugging the government offices of the newly independent East Timor – one of the globe's poorest nations – in order to get the upper hand in negotiations over resources.
On hearing K's account, the Australian inspector general of intelligence and security (IGIS) permitted them to confer on the matter with ASIS-approved barrister Bernard Collaery: a former ACT attorney general. And in determining the operation to be unlawful, East Timor was eventually alerted to it.
A decade later, however, the pair found themselves charged with communicating unauthorised ASIS information, under section 39 of the Intelligence Services Act 2001 (Cth). And this belated move to prosecute was ticked off on by then recently incumbent attorney general Christian Porter.
Indeed, whilst the now former AG was in office, the Commonwealth DPP Sarah McNaughton laid charges against former ADF lawyer David McBride for blowing the whistle over war crimes, while former ATO officer Richard Boyle was given 66 charges for exposing corrupt tax practices.
Favours for friends
In December 2013, Collaery was in the Netherlands to represent East Timor in the International Court of Justice in a case brought against Australia over the bugging incident, when he learnt that back in Canberra ASIO had raided his office and Witness K's home.
K's passport was taken so he couldn't give evidence at the Hague. And East Timor dropped the case against our nation, as the Abbott government went on to agree to renegotiate the oil and gas treaty, which the bugging incident had allowed this country to gain a greater share of its resources.
The alleged bugging was perpetrated under Howard government foreign affairs minister Alexander Downer to the benefit of local petroleum company Woodside. Having overseen the bugging operation, Witness K blew the whistle after he'd learnt Downer had become a Woodside consultant.
At the time of the raid, then AG George Brandis chose not to allow the pressing of charges. And it was five years later, and six months after he'd become the nation's chief lawmaker, that Porter gave the go ahead to the prosecution.
So, those accused of involvement in the bugging conspiracy and those pushing the prosecutions are all present or former Coalition members. And while Witness K has now pleaded guilty, Collaery will fight his charge in court.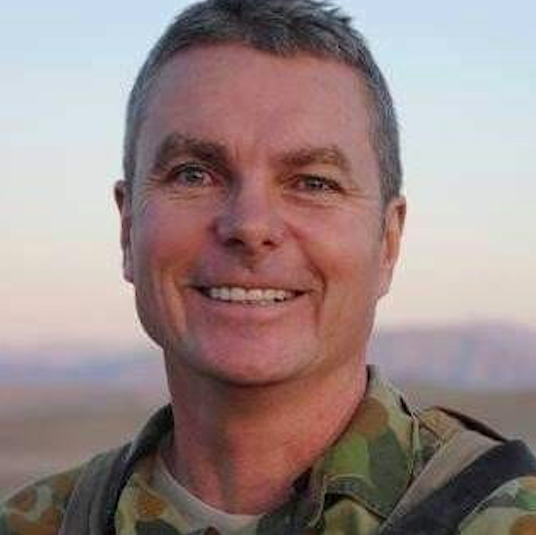 David McBride
For the same act
David McBride is facing a number of serious national security charges, carrying up to 50 years time, for going to the press with evidence that SAS troops were committing war crimes in Afghanistan.
The former defence force lawyer did two tours of the Central Asian country, in 2011 and 2013.
The father-of-two supported Australia's role in the conflict prior to witnessing, what he's termed, "an Instagram war", where everything was done for appearance. And prior to going to the ABC with what became The Afghan Files, he tried to raise his concerns internally within the ADF to no avail.
Four years in the making, 2020's Brereton report exposed similar war crimes in Afghanistan to what McBride had done. It was commissioned prior to his blowing the whistle and released after he'd been charged. And it recommended the AFP investigate 36 matters for possible prosecution.
When Independent MP Andrew Wilkie moved a motion in federal parliament calling for the charges to be dropped, as McBride had done exactly what the government-sponsored report did, Porter said it would be inappropriate for him to intervene on procedural grounds, as it's a CDPP matter.
Although, under section 71 of the Judiciary Act 1903 (Cth), he could have acted to halt the prosecution. But Porter implied in parliament that he didn't think the case was "extraordinary" enough to do so.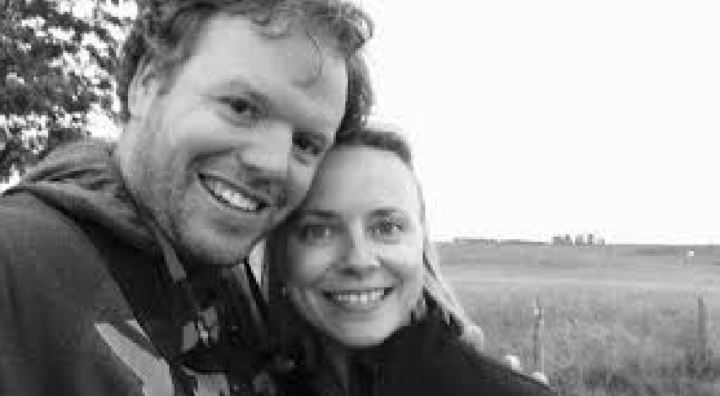 Richard Boyle
In the public interest
Former ATO officer Richard Boyle spoke out publicly in 2018 about the tax office misappropriating taxpayers' funds from bank accounts. He did so after having made an internal public interest disclosure in line with the relevant Act the year prior, only to find management dismiss it.
For his trouble in revealing the tax office having dipped into citizens' accounts without prior notice, the CDPP slapped him with over 60 charges, carrying a maximum penalty of up to 161 years prison time. Although, last July, the prosecution saw fit to drop this to 24 charges.
Senator Rex Patrick went to bat for Boyle in 2019. He asserted that Porter should drop the charges, as the whistleblower should be protected as he was acting on his official disclosure. But the then AG again said it would be inappropriate for him to intervene, as it was a matter for the CDPP.
Commonwealth DPP McNaughton revealed at a Senate estimates hearing two weeks ago that her department is considering dropping all charges against Boyle. And while this would be a positive outcome, the authorities have certainly dragged him through the wringer in the meantime.
A chilling effect
Australia has legislated a range of whistleblower protections at both the state and federal level. Governments have passed these laws to ensure that if corrupt practices are taking place, those who take the initiative to speak out in the public interest, can do so without fear of retribution.
Witness K, David McBride and Richard Boyle all would have grappled with whether it was worth turning their lives upside down to expose the corruption in the system. And after they placed themselves on the line to reveal these truths, they have been threatened with prison for doing so.
In the case of K and Collaery, it seems that as Porter took over as attorney general, the Coalition thought it time to settle old scores. And whilst the now reshuffled minister was in the role, he also did his best to suppress any move towards establishing a federal anti-corruption watchdog.
The net effect of all of this is that citizens won't speak out about corruption. And the constituency well understands that the higher up the ladder the corruption goes, the more detrimental the retribution is for any individuals who attempt to blow the whistle.
To let corruption fester is to undermine the rule of law. But that's something that doesn't seem to ruffle prime minister Scott Morrison or industry, science and technology minister Porter, despite their protestations to the contrary.
---
Paul Gregoire is a Sydney-based journalist and writer. He has a focus on human rights issues, encroachments on civil liberties, drug law reform, gender diversity and First Nations rights. Prior to Sydney Criminal Lawyers®, he wrote for VICE and was the news editor at Sydney's City Hub. Other stories by Paul Gregoire published in A Sense of Place Magazine can be found here.