The abject failure of the mainstream media to do anything but parrot the destructive alarmism and propaganda of government over the past twenty months means that much of the population has turned off mainstream media.
The failures of legacy media are writ large.
The Australian Broadcasting Corporation, funded to the tune of $1.2 billion in an era when any kid can pick up their phone and make a video, has devolved into the propaganda wing of the Australian government.
Murdoch's once powerful media empire, making up 70% of Australia's newspaper readership, has become increasingly reliant on government as its business model fails. Accelerated by the decline of newsagents, poor quality extremely partisan journalism locked behind digital paywalls has not proved a winning formula for younger generations. Few could be bothered paying a subscription for news they can get for free on other platforms.
As they become increasingly reliant on government advertising and backdoor funding, such as supplements, newspapers become increasingly wedded to government narratives.
And so the downward spiral accelerates.
Australian governments state and federal have reacted to Covid with a level of hysteria unequalled anywhere in the world, with absurd lockdowns, insanely brutal authoritarian crackdowns and over recent weeks equally insane vaccine mandates creating medical apartheid across the country and havoc across multiple industries.
Australia is now a failed state.
And in the rubble, it is the voices of citizen journalists, many armed with nothing more than a mobile phone, that can increasingly be heard.
While protests are occurring around the country, here's a small sampling from Ground Zero of Australia's authoritarian derangement, Melbourne.
REAL RUKSHIN
THE FULL TWO HOUR TWENTY MINUTE STREAM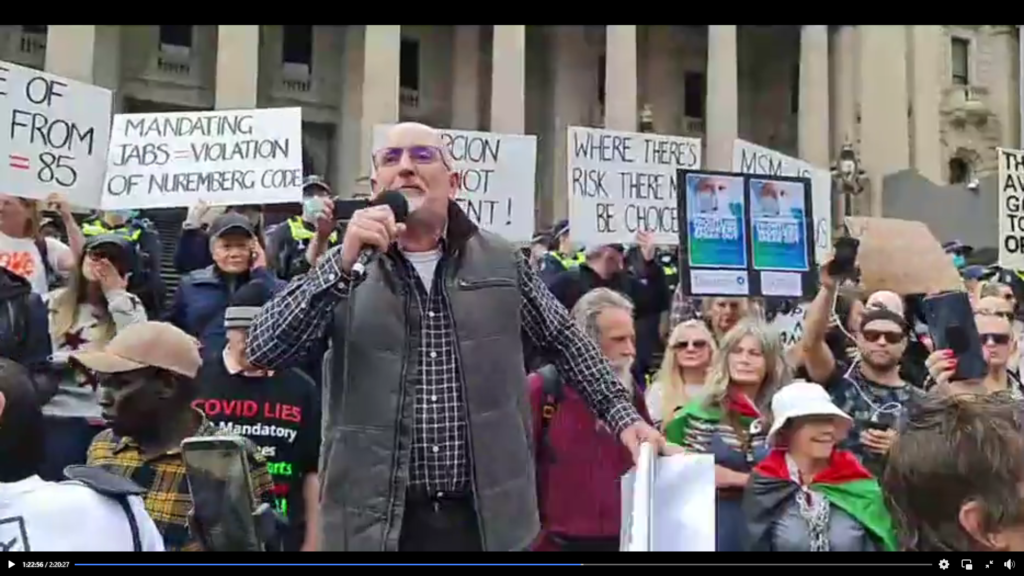 OTHER RECENT PIECES BY RUKSHAN
MELBOURNE GROUND
30 OCTOBER 2021
A previous piece in A Sense of Place Magazine on former policeman Craig Backman.
TRUE ARROW