By Ian Purdie
In March 2011, a 26-year-old American was sitting in the audience at the International University of Hanoi, Vietnam with thousands of Vietnamese college students.
They were all enjoying a televised live concert when Tran Minh Tuan, a renowned Vietnamese saxophone player, invited the young American onto the stage to sing 'Phoi Pha', a traditional Vietnamese song.
At this time, it was actually illegal for a foreigner to perform on television and this was the first time a foreigner had performed in Vietnamese, anywhere other than in a coffee shop or bar. This seminal event launched the stunning career of Kyo York into the stratosphere.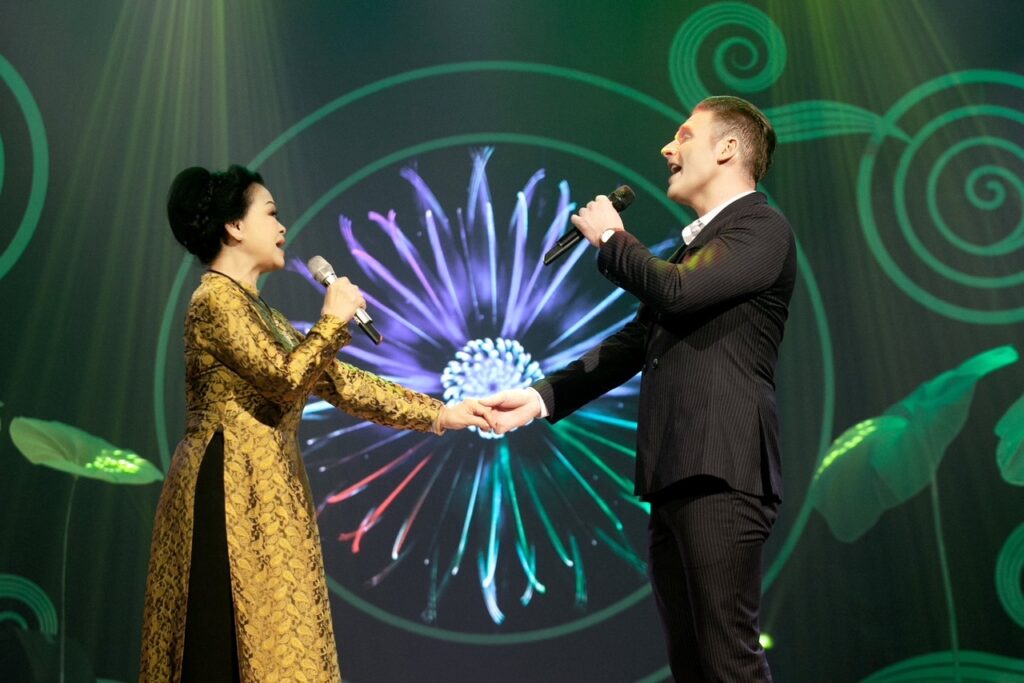 Born in Buck County, Pennsylvania, just outside Philadelphia, he was the youngest of three sons in a fairly typical, blue collar, middleclass family. A natural performer, he became involved in community theatre, performing in plays and musicals from the age of 7. At age 14 he began private singing lessons which he continued for 5 years.
During this time, he performed with the New York Symphony Orchestra at Carnegie Hall and was one of two tenors in a chamber choir that toured Europe. This experience gave him a taste for the wider world and further developed his abilities as an entertainer.
In 2007 he embarked on the 'Semester at Sea' program through the University of Michigan, that circled the globe and landed him in Vietnam for the first time. It taught him that most of the world was nothing like his native U.S.A. and introduced him to the stark reality of poverty.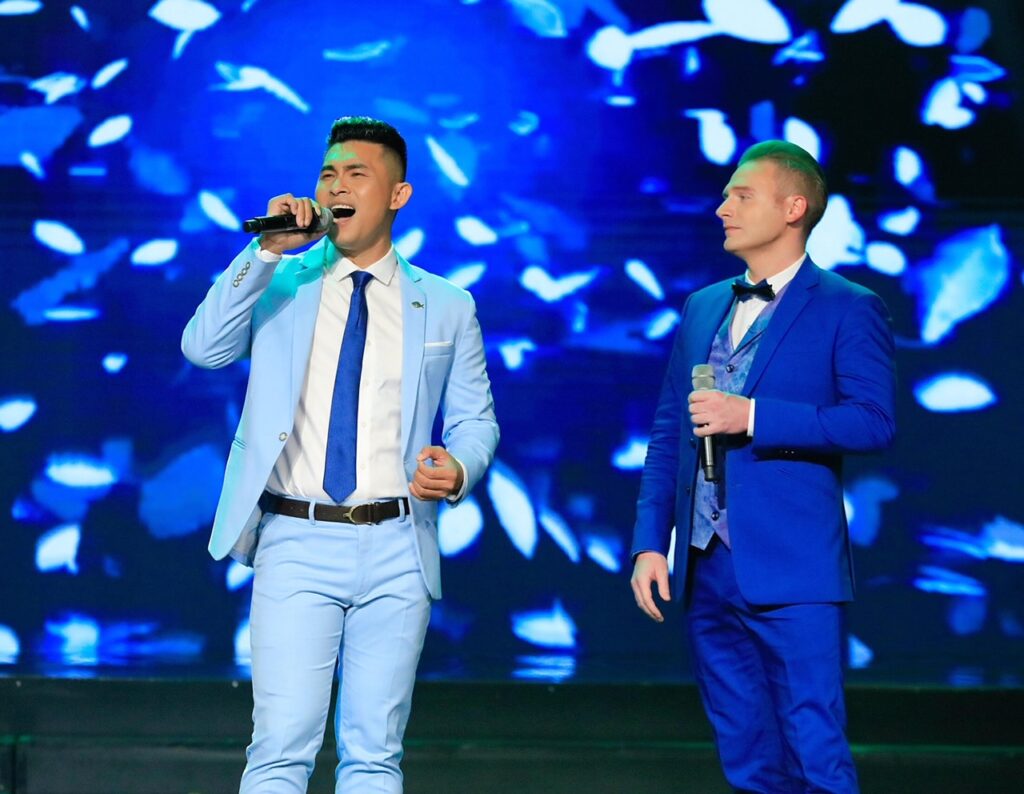 Back in the U.S. he graduated from Marymount College as a communications major in 2008 and got a job working for Apple at their flagship store on Fifth Avenue, New York. But a normal job doing normal things was not enough to satisfy his freshly piqued awareness of the wider reality and his potential to be a positive part of it.
So, in November 2009, he accepted an offer from Princeton University's 'Princeton in Asia' program and moved to Vietnam to teach English.
At first this seemed like a big mistake. He found himself in a small village in the Mekong Delta, miles away from any serious action and surrounded by people he could barely communicate with. It seemed like he'd swapped a big apple for a small acorn.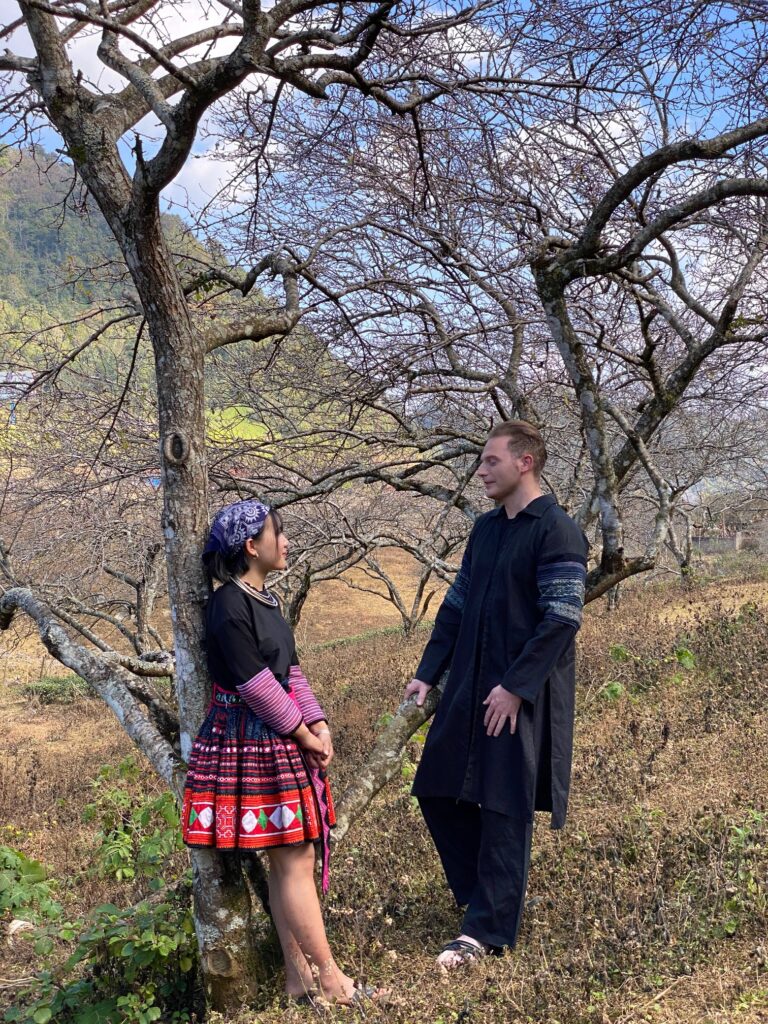 He persevered and with the help of the company supplied translator, Mr Thanh, he began to piece together the incongruous sounds that comprise the Vietnamese language, firstly accumulating words, then forming phrases and sentences until eventually he became capable of rudimentary conversation.
Vietnamese is not an easy language for foreigners to learn. It has pitch variations and unusual combinations of sounds that most Westerners are incapable of discerning and have little hope of reproducing.
Mr Thanh also happened to be the local karaoke guru which not only added to the bond they were forming but meant Kyo began to learn to sing Vietnamese songs. The songs added to his learning the language and learning the language enhanced his ability to sing the songs.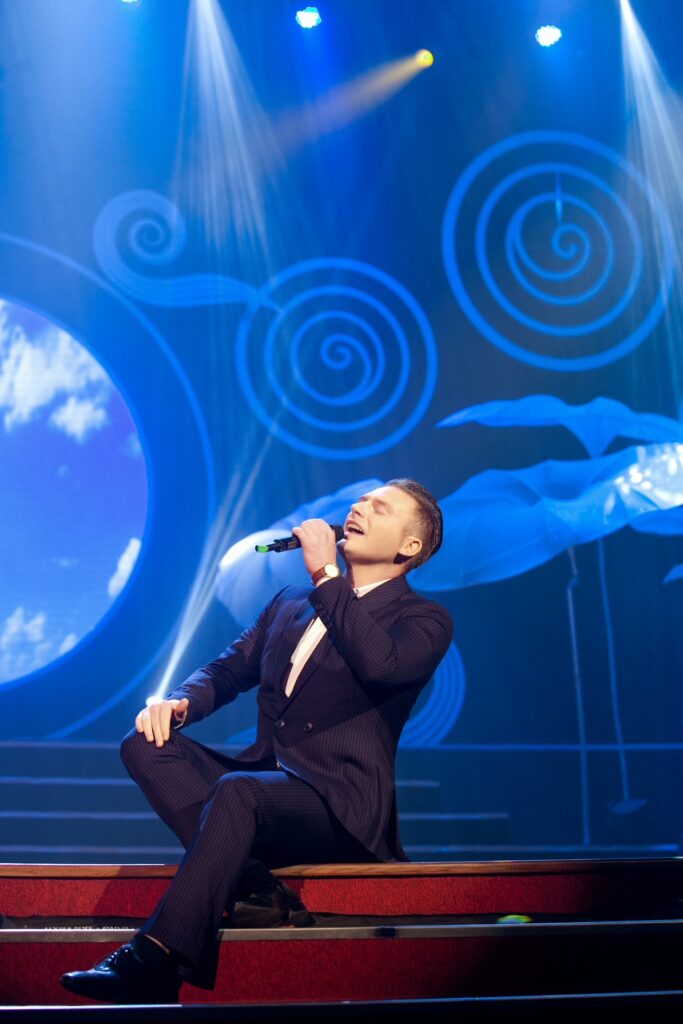 When he told his students they could do whatever they wanted in life if they worked hard and believed in themselves, one of them responded by daring him to go to Saigon to sing with Siu Black, a famous Vietnamese singer.
He did just that.
Kyo York travelled to Saigon and found Siu Black and told her he really liked her music and asked if he could sing a duet with her.
She replied she'd never sung with a foreigner before, especially in Vietnamese, "so I guess you can".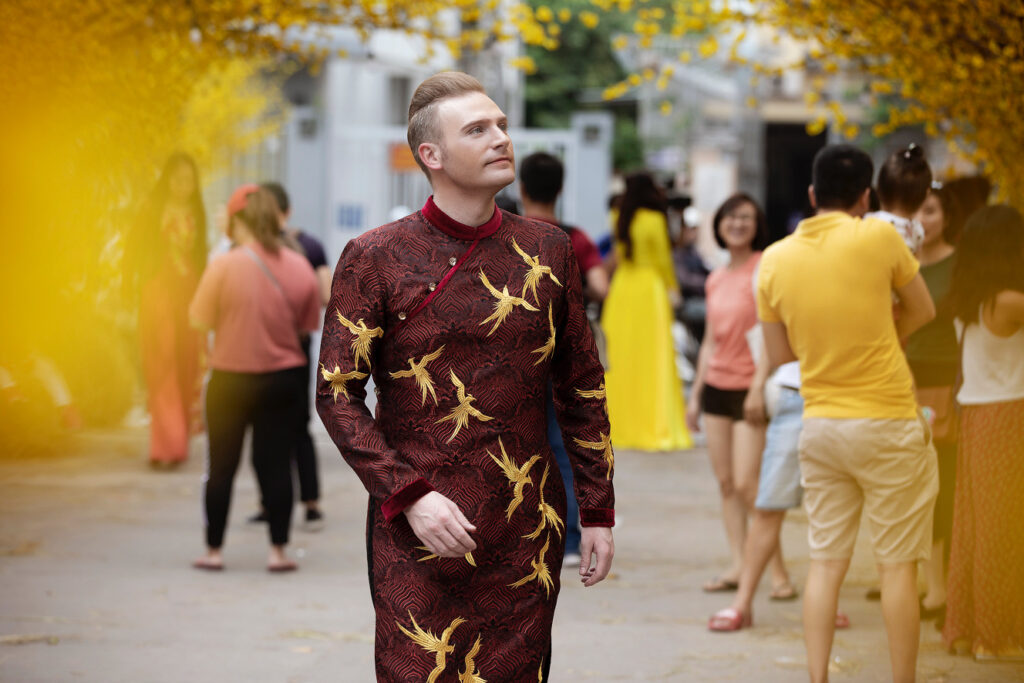 Impressed, perhaps even fascinated, there were no other foreigners in Vietnam like Kyo, she invited him to sing in her coffee shop.
After the first performance she offered him a regular gig and through this he met Anh Tuyet, a famous opera singer.
Kyo York credits these two remarkable women with teaching him how to sing Vietnamese songs with the nuance and subtlety that has enabled him to rebrand Vietnamese culture and sell it back to them.
Performing regularly with both of them over the next few years vastly expanded the opportunities available to him. He met and performed with many accomplished Vietnamese musicians and his reputation grew.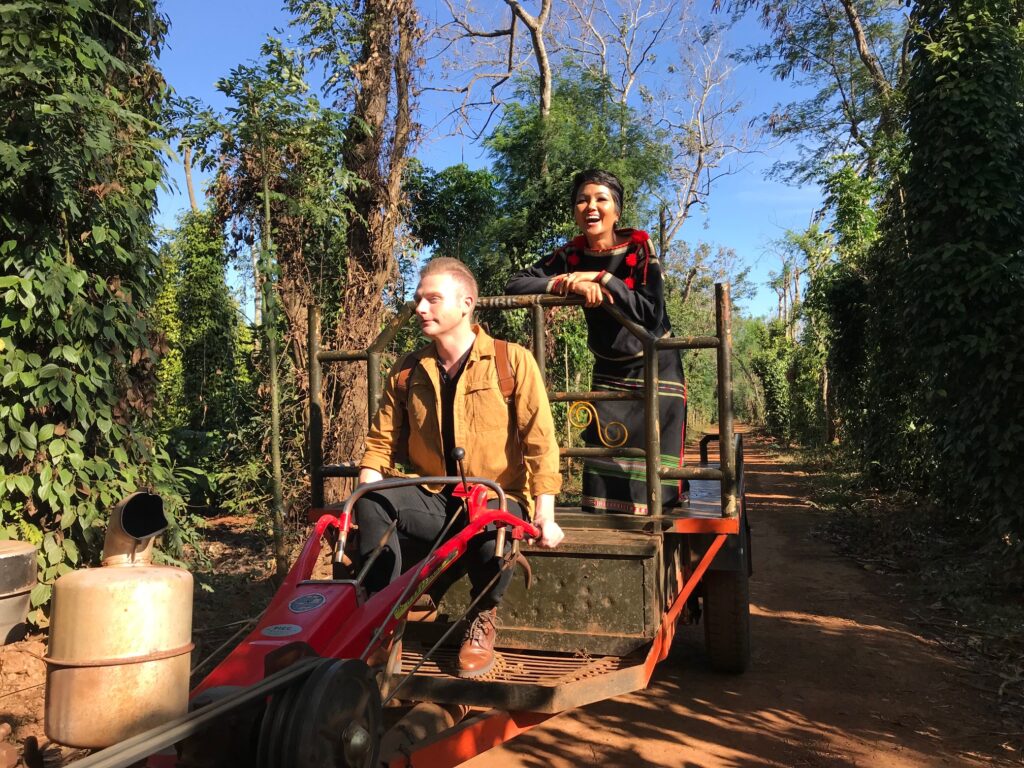 The MC at one of these coffee shop gigs was a man called Phuoc who told him that if he lost a few kilograms, dressed a bit better and sang the right songs, he could be something special.
Phuoc is currently Kyo York's manager.
After his spectacular gate-crashing of Vietnamese television at the International University of Hanoi, he was offered another television appearance in 2013. This was despite the government banning him from repeating his guest performance at two subsequent shows in Hue and Saigon, and requiring him to obtain a licence to sing.
MC Thanh Boch invited him to be a contestant on the game show 'Your Face Sounds Familiar'. It was one of the first game shows to appear on Vietnamese television and was a huge success. He was required to impersonate internationally acclaimed singers including Ricky Martin, Lady Gaga and Lionel Ritchie, and though he didn't ultimately win, he was featured on all 10 episodes before the series ended.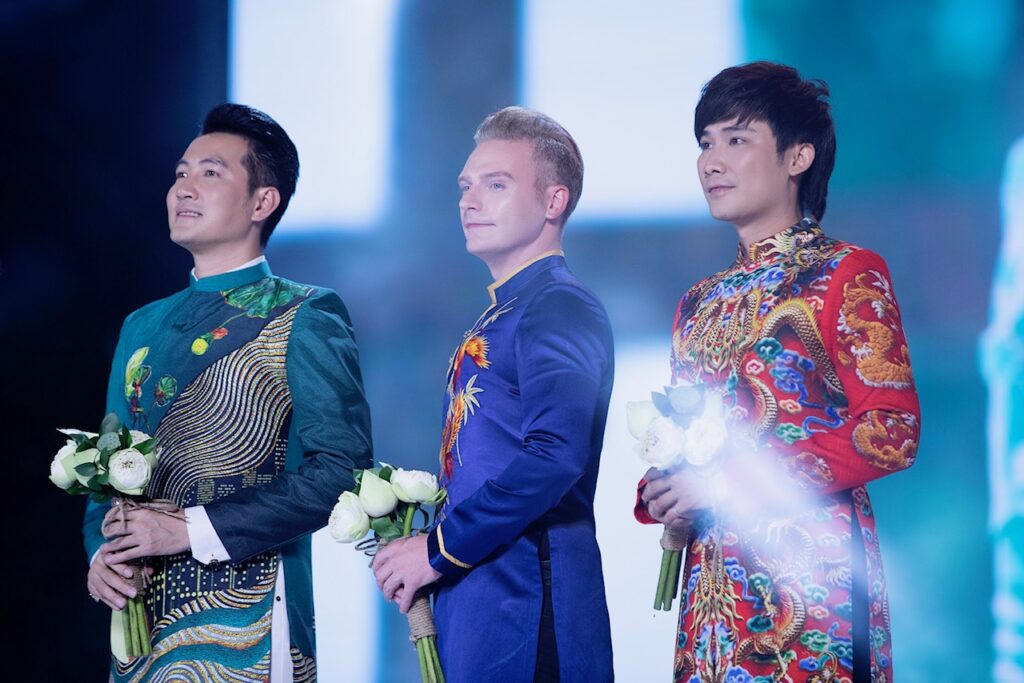 This catapulted him to stardom and he became famous throughout Vietnam.
He was invited to be a contestant in the follow-up series, 'Your Face Sounds Familiar for Children'. This he won after impersonating such well-known singers as Kattie Perry, Paul Enka and the Korean singer Bi Rain.
Since then, he has maintained his celebrity and is one of the best loved singers in Vietnam. He makes regular television appearances and is a household name throughout the country.
In addition, he has performed in France, has toured Australia three times performing sell-out shows at Crown Casino in Melbourne and Star City in Sydney. He has also returned to the U.S and performed many shows across the country, most notably at the Stable Center in Los Angeles.
His international performances are predominantly for audiences comprised of ex-pat Vietnamese who have large communities in many countries across the globe but he also sings in English.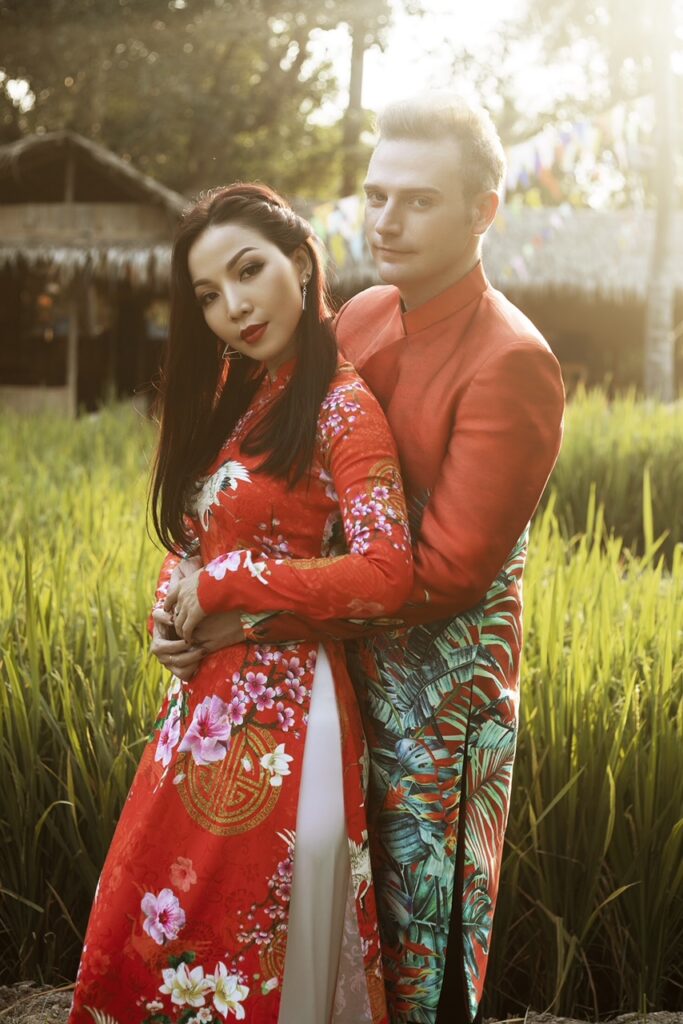 "I think that music is probably the most connecting thing that humans have as a species because people can actually emote sounds before they can even speak. Through their emotions they are able to communicate, so music is something primitive that exists in everybody.
"The difference between chimpanzees and humans is that humans are able to follow a rhythmic pattern. A chimpanzee can bang on things and make sounds but they can't follow a tempo. These things are very uniquely human."
So says Kyo York, explaining why he, an American, was able to become a superstar in Vietnam, a culture that is so utterly different to the one he grew up in.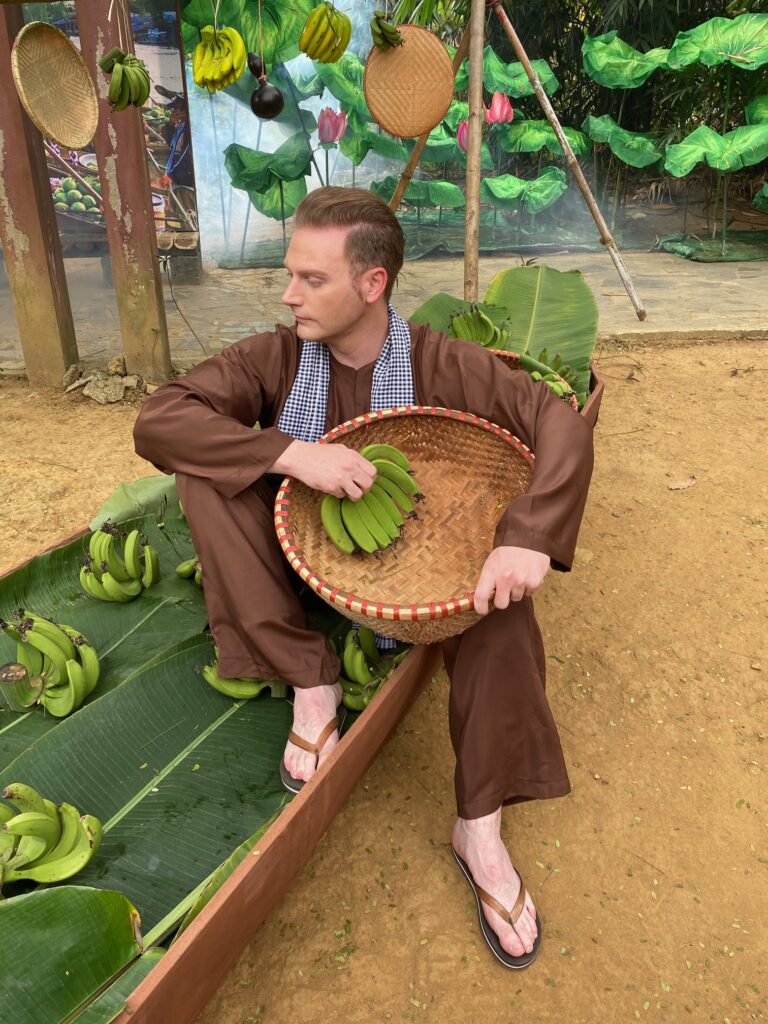 He describes himself as 'the Michael Bublé of Vietnam' and as such has cultivated the respectful, sophisticated persona of a gentleman.
Through all of these amazing events, Kyo York hasn't let his celebrity erode his humanity and lives an uncomplicated, relatively normal life in Saigon where he is based.
An inspirational character, he remains calm and balanced at the centre of the tempest of extraordinary bounty that fate has bestowed upon him.
---
Ian Purdie is a New Zealand born musician, one of his incarnations being as singer and guitarist for Lunar Sea Boatmen. He currently lives and works in Vietnam. Previous stories by Ian Purdie in A Sense of Place Magazine can be found here.