By Sonia Hickey, Sydney Criminal Lawyers Blog.
A local council in Perth has confiscated the meagre belongings of a homeless woman located at a public park where she had been sleeping, affixed labels warning of a $5,000 fine for illegal dumping before destroying the belongings.
41-year old Vivian Porter, who is originally from Alice Springs, had been sleeping rough in Victoria Park, Perth with a group of other Indigenous people for about a year.
She had just been released from a hospital when Premier Mark McGowan announced a city-wide lockdown.
The next day, the group were approached by police and told to disperse.
With nowhere to go, Ms Porter wandered the streets for a few hours before returning to the park to find that her possessions – including a mattress, pillows and clothing – were marked with infringement notices, advising that a $5,000 applies for "illegal dumping".
The next day, Ms Porter's bedding and other possessions had been destroyed.
Nowhere safe to go
Crisis shelters in Western Australia are stretched to capacity and recent lockdowns have only made the situation worse.
Ms Porter is currently on the waitlist for social housing, but that too, is limited. There's a critical shortage and many people in need. Waiting times can stretch from weeks to months.
Shelter WA estimates around 1000 people are sleeping in the streets across Western Australia every day, and there are more than 15,700 households on the waitlist for social housing.
In New South Wales at the height of the Covid-19 pandemic in 2020, the New South Wales government enabled homeless people to stay in hotels around the city, so that shelters wouldn't be over-crowded and also to ensure that people would be safely off the streets and able to isolate.
It was a desperate temporary move at a time of crisis, but it had a positive impact on many homeless people who suddenly found themselves with a stable roof over their heads, and without the stress of wondering were they'd sleep or how to keep themselves safe, and as a result, many have been able to make valuable progress in terms of thinking about their futures and making plans. Something that's impossible when you have no fixed abode.
Western Australian State authorities have chosen to manage the current situation by handing out PPE gear to the homeless and making sure they have access to food.
Homelessness is a growing problem around Australia
Homelessness can affect anyone – not just indigenous people, who do make up most of the homeless population, but also highly vulnerable members of society including: people who have experienced family or domestic violence, people with mental health issues, young people, people without jobs, and people with substance use issues.
Australia's homeless crisis is growing, and is expected to continue to do so as we deal with the post-pandemic recession, and stipends like the Government's JobKeeper payment and early release of superannuation come to an end.
Unemployment remains high, and for many people the ability to pay rents and other expenses looks uncertain. There's still no indication that JobSeeker payments (formerly Newstart) will increase, despite fierce debates before the pandemic about raising the amount.
Lockdowns end tonight
Until last year, people like Ms Porter who found themselves in situations where they could not pay large fines were able to be sent to jail. The Western Australian Government abolished the law in June 2020, following recommendations from the Coroner who reported on the death of Yamatji woman Ms Dhu – who died in police custody in 2014 after being locked up for $3,622 in unpaid fines.
The current Western Australian lockdown ends tonight after five days of now new reported cases of Covid-19 in the State.
---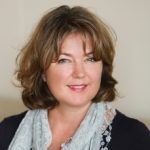 Sonia Hickey is a freelance writer, magazine journalist and owner of 'Woman with Words'. She has a strong interest in social justice, and is a member of the Sydney Criminal Lawyers® content team.
Stories by Sonia Hickey published in A Sense of Place Magazine can be found here.
---