By #Mate: Michael West Media.
Speculation surrounding Scott Morrison's post-parliamentary ambitions includes the possibility of a job with the Australian Rugby League. His involvement with the sport poses plenty of questions, including the grants largesse that defined his time as PM.
Scott Morrison went to the footy the day after his "miracle" election win in 2019. The image of a triumphant Coalition prime minister waving his blue Cronulla Sharks cap to the home crowd at Shark Park in Woolooware jarred with everyone who had expected the election to send a dysfunctional government packing.
Morrison's indulgence of the Cronulla Sharks was deft. It certainly fitted his well-crafted image, the private schoolboy from Sydney's eastern suburbs presented as the daggy dad from middle-class Australian heartland. That image was cultivated, but not necessarily any more insincere than the Aussie-battler image cultivated by the Labor leaders who hobnob with the captains of business and other plutocrats.
Rugby league was once the battler's sport but those days are long gone. The former Coalition government's involvement in the sport demands closer examination. It's worth asking: Would Morrison feel entitled to a role in rugby league as a consequence of the $100M+ in grants (our taxes) he funnelled into the sport?
An analysis of government grants data reveals vast sums of taxpayers' money flowed from multiple agencies, multiple grant programs and multiple grant categories.
Indigenous education and the Brisbane Broncos
The "Indigenous Education" category of the "Children and Schooling" Grant Program provided three grants worth $23.7m. 99% of this went to the Brisbane Broncos.
One grant contributed $21.3m of the $23.7m. Initially the "Beyond the Broncos Girls Academy" received $8.8m for a 27-month period, a small variation decreased the amount by $200,000 after 11 months.
A second variation then added $13m and extending the contract by 24 months. The initial grant and variations were not allocated by a tender process, instead they were direct non-competitive grants.
The 1936 S23(i) Tax Act making sporting clubs tax exempt still apply to the Brisbane Broncos (Income from non-members are taxable)
Brisbane Broncos is a publicly listed company
News Corp owns 69% of the Brisbane Broncos.
News Corp owns the broadcast rights for NRL
News Corp is foreign-owned and often pays low or no taxes here.
There are limitations of analysis arising from data. The Annual Report shows how the grant money is reported on. Interestingly they say it is "Cost Recovery" however nowhere in the grant requirements is a record of expenses required. No information in any annuals reports provides any information on this 'Cost Recovery' largesse.
But it is apparent that the taxpayer has given 99% of all rugby-focused money from the "Indigenous education" program to a tax-exempt publicly listed, foreign-controlled company that pays no tax in Australia.
How is success being measured for this funding and what successes were achieved after 12 months that resulted in another $13M being awarded?
How is a predominantly male sport receiving $23.7M of funding from the "indigenous education" fund, while netball receives just $1.3M over the same period from the same fund.
Turning rorting into a science
From Carporks, to Sportsrorts and everything in between, the level of rorting from the Liberal and National parties was breathtaking. Rorting was turned into a science. The use of colour-coded spreadsheets enabled pinpoint precision.
The definition of regional funds was beyond elastic. An Olympic pool under the Sydney Harbour Bridge got $10m meant for 'upgrading community swimming pools in rural and regional areas'.
A similar fund category called "Regional Development" had similar issues with what 'Regional' meant. The equal second largest rugby league grant was $16.5M taken from the "Regional Development" category.
The $16.5M grant was given to the Parramatta Eels for a 'centre of excellence' which includes a new stadium and other facilities.
The 'centre of excellence' is located in Liberal powerbroker Alex Hawke's electorate of Mitchell. According to the ABS zone categorisation the development is in "Level 0-Major Urban".
The question: What criteria were used to justify the use of 'Regional Development" funds to build a new stadium in a "Major Urban" suburb in Alex Hawke's electorate?
Hillsong and "Children and Schooling" grant
The "Children and Schooling" Grant program is one of six programs within the Indigenous Advancement Strategy. The IAS was created in 2014
The objectives of the Children and Schooling program is to: "Get children to school, particularly in remote Indigenous communities, improving education outcomes and supporting families to give children a good start in life. This program includes measures to improve access to further education."
The Liberals created a near exact program under Howard which attracted substantial criticism for the allocation of money to Hillsong. Scott Morrison referred to Hillsong's CEO, Leigh Coleman as his mentor in his first parliamentary speech. The failure to spend Indigenous funding effectively, led to headlines such as these Hillsong denies bribe allegation, Hillsong accused of misleading Indigenous community, Church blessed by liberal handout.
Specific examples included Hillsong spending $315,000 in federal funds employing seven of its own staff to administer a "micro-credit" project that made only six loans to Aborigines worth an average of $2856 each, and Hillsong failing to enable a single Aborigine to become self-employed under a $610,968 federal grant to encourage indigenous entrepreneurship (Hillsong Church 'spent indigenous grants on staff).
Whether it's funding to religion or rugby league, there appears to be little evidence these grants improve outcomes for Indigenous Australians.
---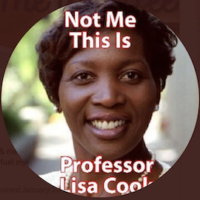 #Mate is a Twitter identity who tweets on matters of politics, business and hypocrisy. The identity of #Mate is known to Michael West Media but withheld for security reasons. You can find #Mate at the handle @SuxHypocrisy