By John Stapleton. Photography John Napper.
War veteran and trauma specialist Dr Bruce Paix was arrested near Canberra airport while on his way to attend the Convoy to Canberra gathering.
Cheering crowds celebrated Dr Paix's release today, 11 February, 2022, as he was driven around the campsite on the back of a Convoy to Canberra truck.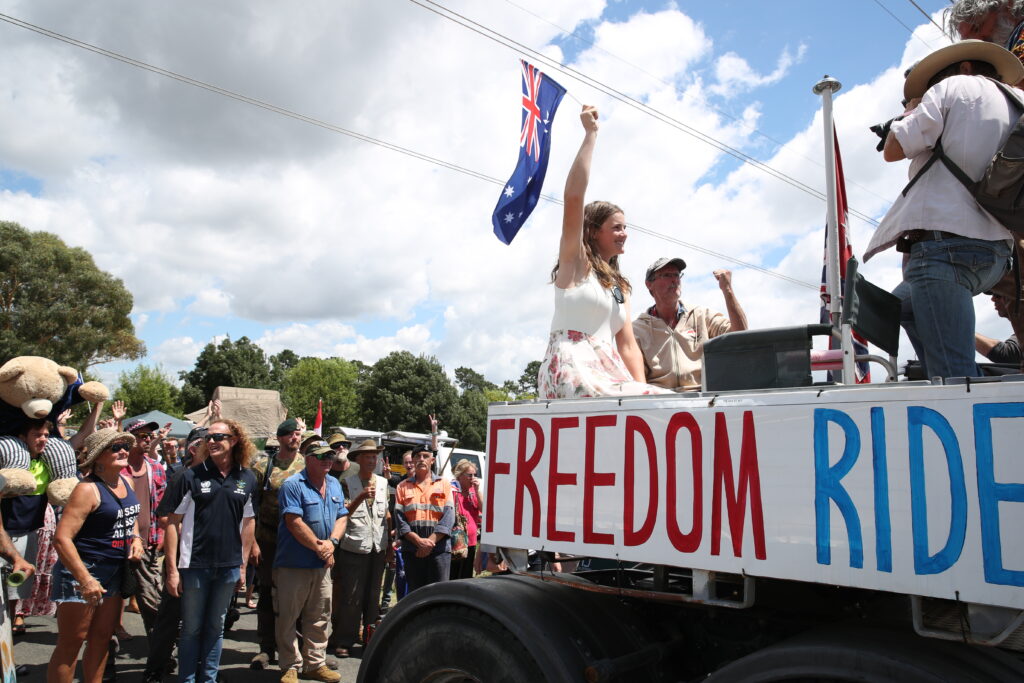 ---
Dr Bruce Paix, ex RAAF Wing Commander was arrested on Sunday 6th Feb 2022 near Canberra Airport after attempting to go around a traffic management vehicle that was partially obstructing the turn left lane.
Bruce went on a hunger strike after his arrest.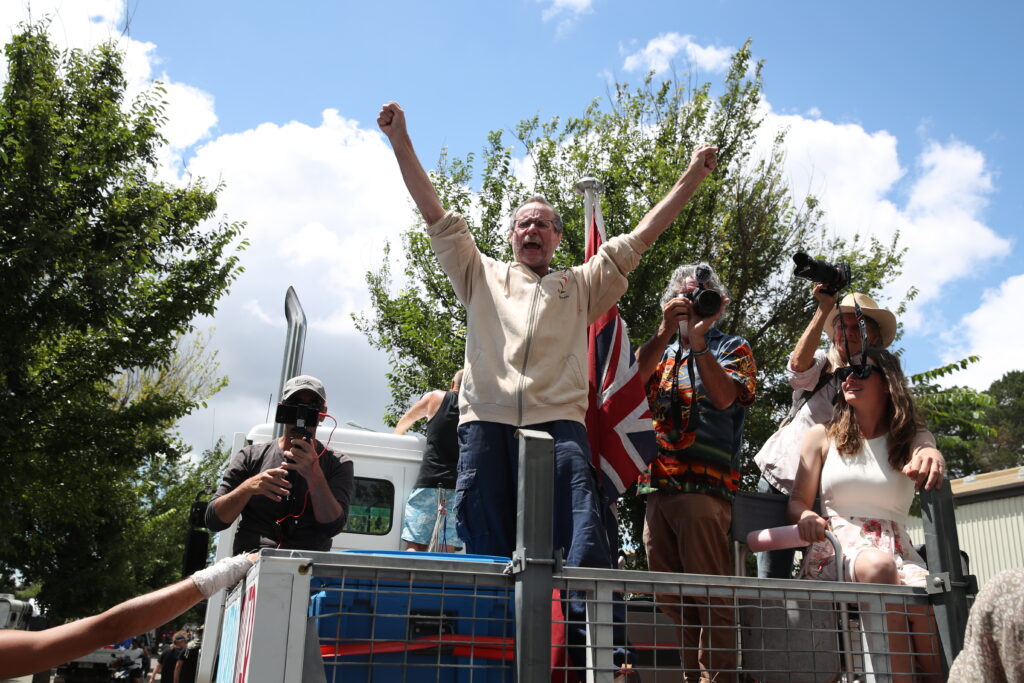 Reportedly a green arrow was indicating as Bruce drove around the rear of the parked vehicle and a man then walked toward the front of Bruce's vehicle.
Bruce's family claimed he stopped the vehicle to avoid collision, while the man continued to walk to the front of the vehicle, thumping his hands down on the bonnet aggressively.
Bruce and the man exchanged words and the man refused to move away, effectively blocking the vehicle.
Police arrived shortly afterwards and arrested Bruce, reading the charge of "Furious/reckless/dangerous driving".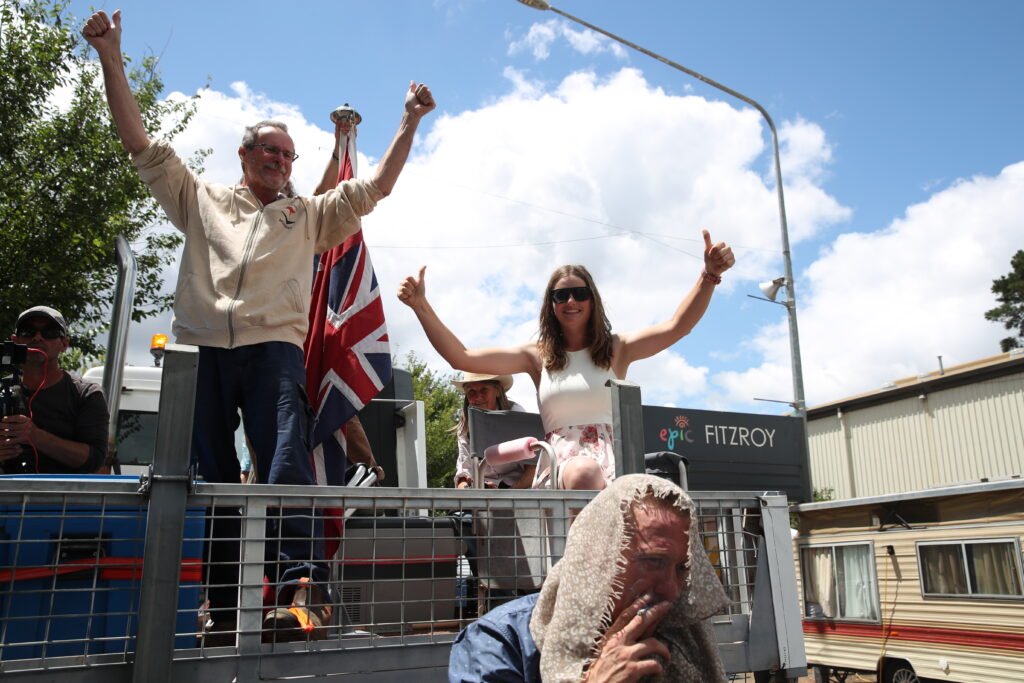 Bruce was taken to the City Police Station and held in custody overnight as he refused to sign bail which would have prevented him from participating in protests.
Bruce appeared in court on Monday for a bail hearing and due to the condition of having to leave ACT-also preventing him from his right to protest he withdrew the application.
He was then transferred to AMC Prison in Canberra on Monday afternoon.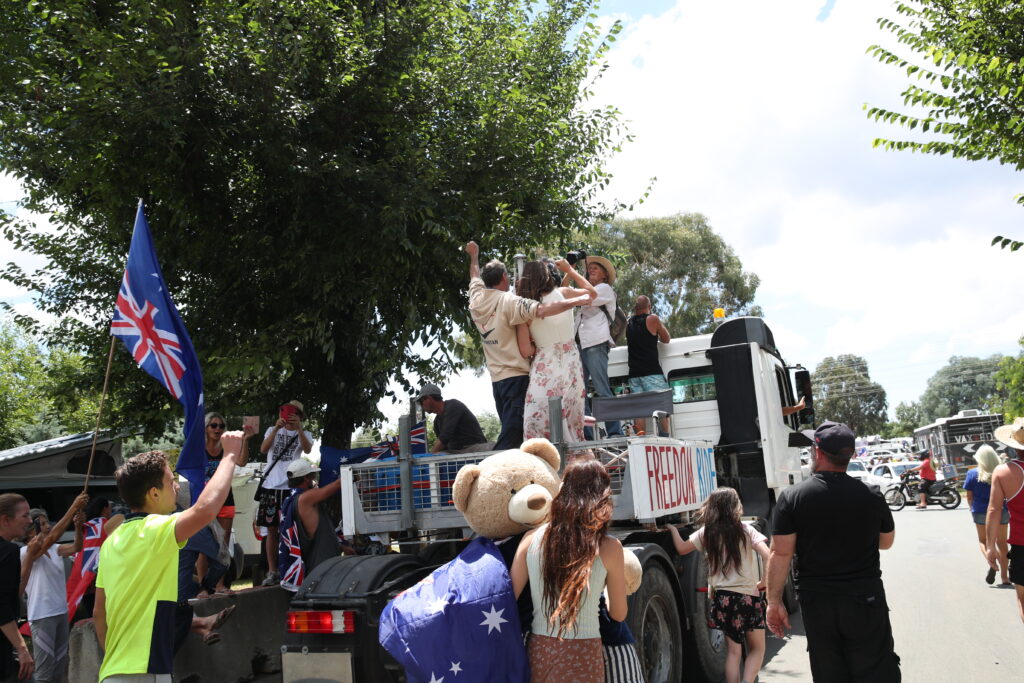 ---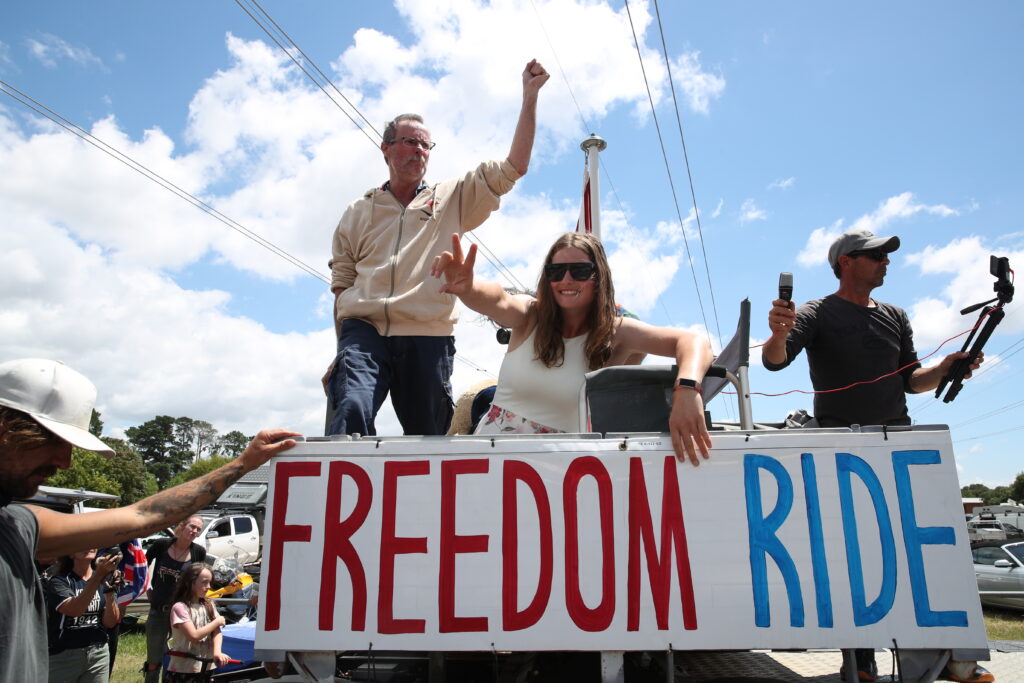 ---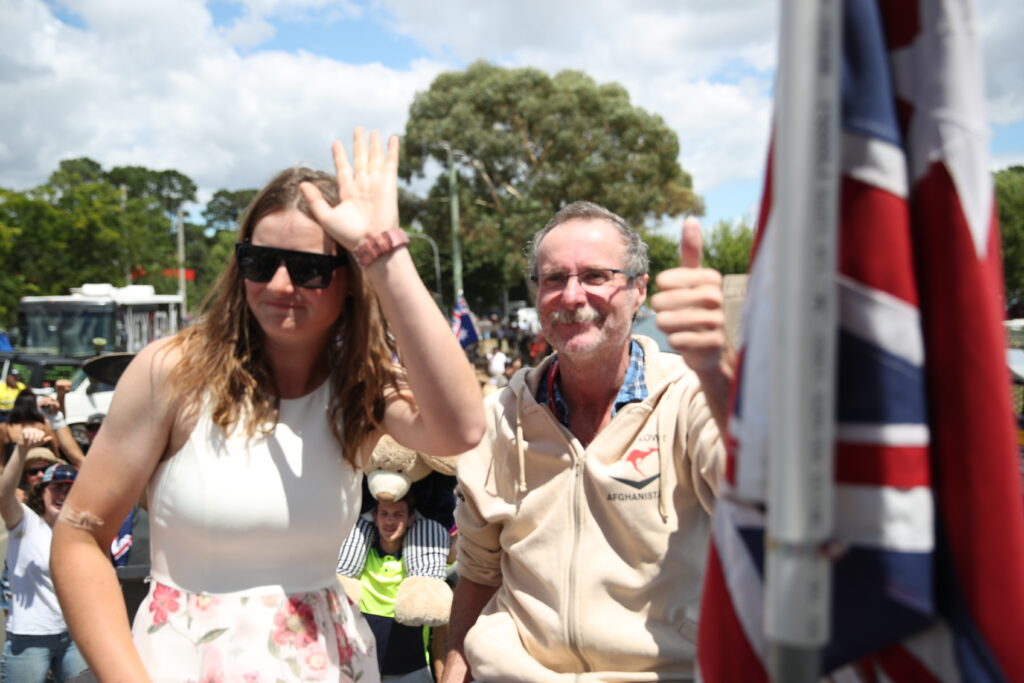 In an online petition Dr Paix's daughter Heather Paix claimed her father was "kidnapped" by police "under deliberate false allegations".
"Australian Police are using him as an example, to quash free speech and intimidate the Australian people into submission. He is effectively a political prisoner in Australia, a well known face who has spoken at rallies and interviews. He has been kidnapped by the police while attempting to protest for our freedoms, which are civil rights and liberties in Australia."
As part of Dr Paix's bail conditions he was told he must leave Canberra immediately and must not protest; nothing to do with a traffic infringement.
Heather said these conditions were clearly irrelevant to his arrest charge of "Furious/Dangerous/Reckless Driving".
These ridiculous charges suspiciously indicate that police are concerned about him as a public influencer and want him "extinguished".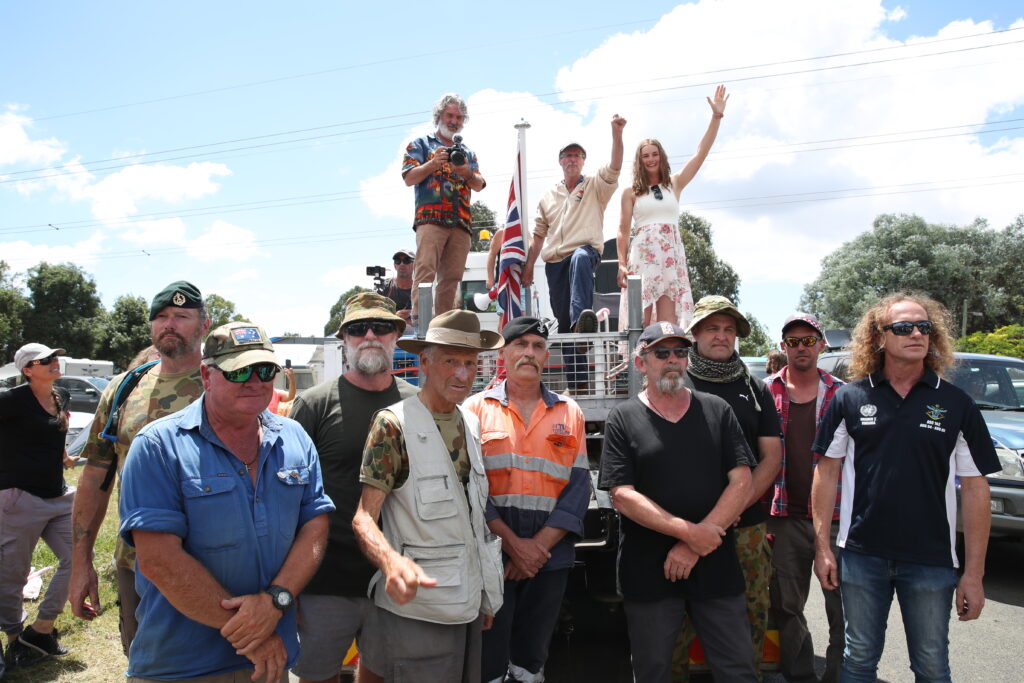 ---
Heather wrote: "We are talking about a man who has deployed seven times to dangerous countries as a senior WGCDR in the Air Force, (Banda Aceh, East Timor, Afghanistan, Iraq) and represented this country for several decades proudly wearing the ADF uniform.
"Dr Paix has now been forcibly discharged from the Airforce due to not following the narrative, via generic email, after over 30 years of service and dangerous deployments.
"He is also now no longer allowed to practice as an anaesthetist, a professional for 32 years, banished due to his decision to oppose medical tyranny." 
---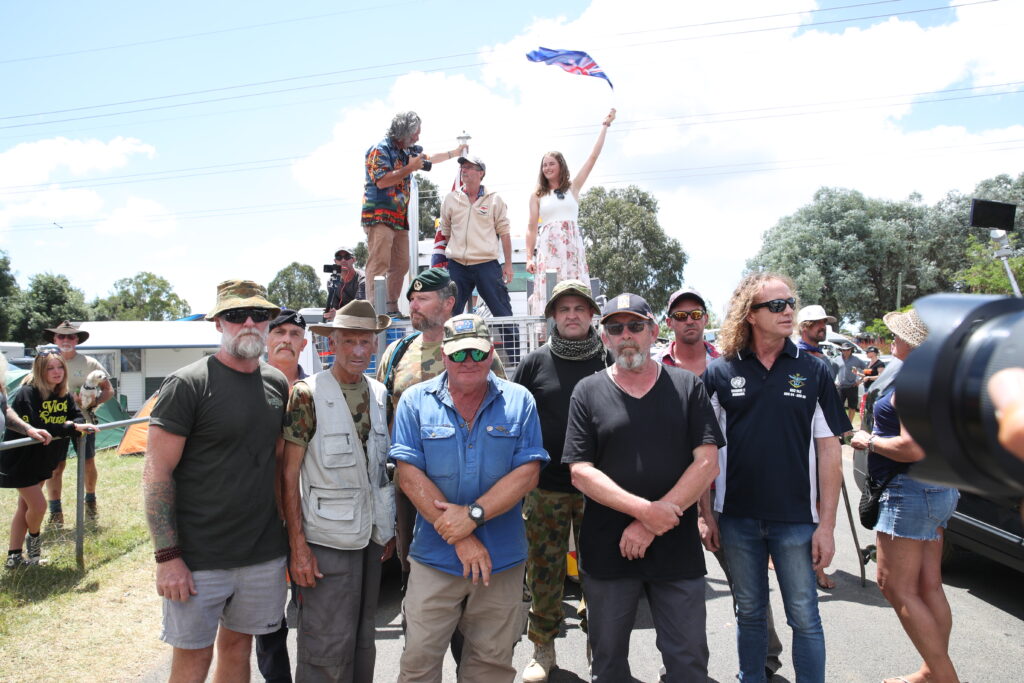 —————————————————–
Interviews with Heather and Bruce Paix to follow.
Relevant video material: