By Susan Pavan. Photography by Damos.
From a bloke who has lost all contact with his baby girl as a result of travel restrictions, to a doctor who has been deregistered for speaking about early treatment options.
We spoke to a former State Emergency Service worker who has been stopped from working as a result of the vaccine mandates. She was a highly rewarded volunteer.
A young man with a pet pig declared he wanted to live in Camp Freedom for the rest of his life.
All of them say: "We're here for the kids. This is the way the world should be. This is the way I want Australia to be. I want to live here forever."
---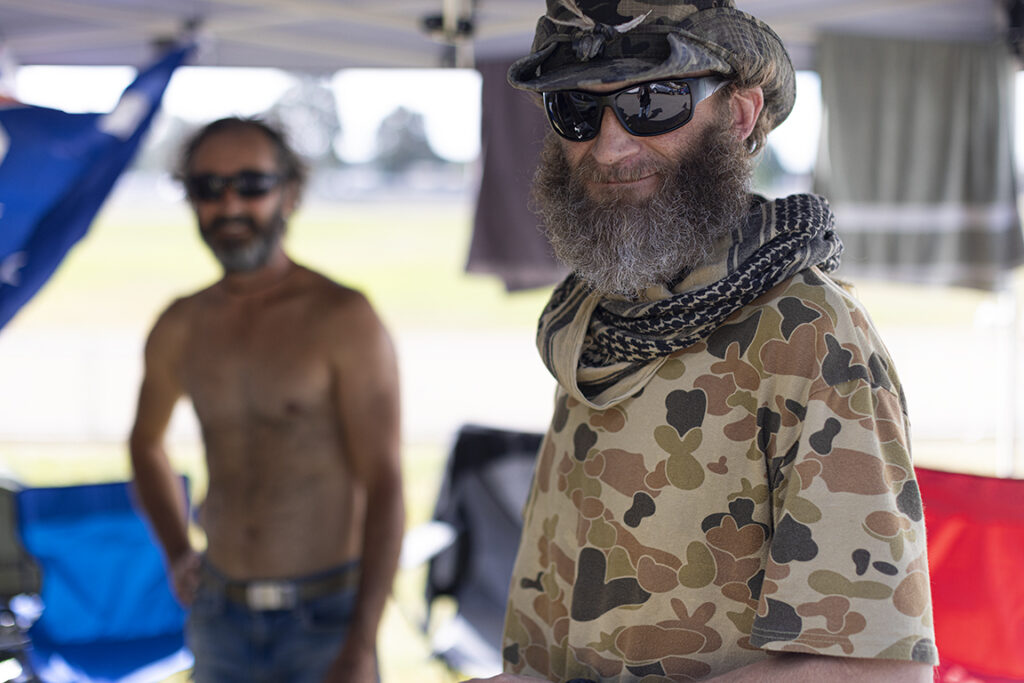 He calls himself Spartan. He is 30-year truckdriver and a former ex-military officer.
He has been arrested at protests several times over the past two years.
He calls it "catch and release".
I am here to reclaim freedom. I am here for the children. What made me fight now? I became a dad.
"I was one of the 300 Spartans against the Persians, and I am the Spartan against tyranny."
---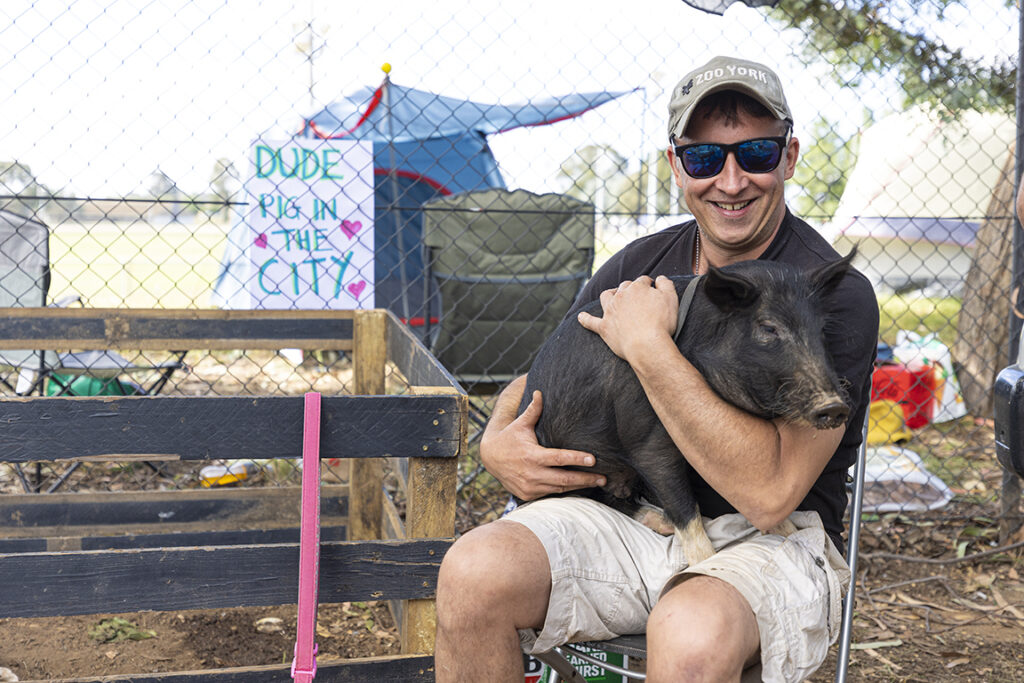 Simon, from rural Australia, says he wants to live in Camp Freedom forever with his pig called "Dude".
"I drove in here and I couldn't hold back the tears. I can truly now understand the meaning of the term 'tears of joy'. It's so beautiful. It's home. I don't want to go back.
"It's overwhelming. It's hard to put into words. I have never experienced anything like this. It's very healing.
"Dude brings so much joy, especially to the kids."
---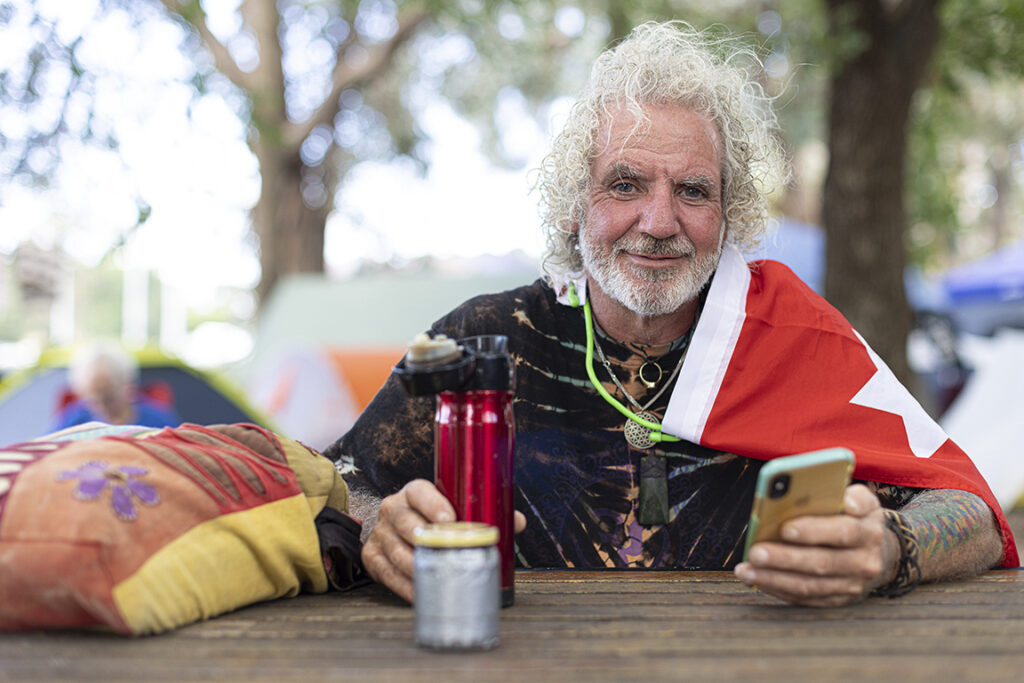 Guya from Bellingen, a small town on the mid-North Coast of NSW, said: "I am here to support freedom and a return to sovereignty."
---
Louise, from North Queensland, is an immunisation nurse, the mother of seven and the grandmother of eight.
She has received a number of awards, including the National Medal of Australia for her volunteering with the State Emergency Service.
"I didn't do it for medals, it was to help people. I am here to help humanity.
"As an immunisation nurse we were taught you need informed consent, not to coerce, and that you must know the ingredients of what you are injecting. With all my years of service, for everything I have done and everything I can contribute, I have lost it all because I will not be jabbed."
---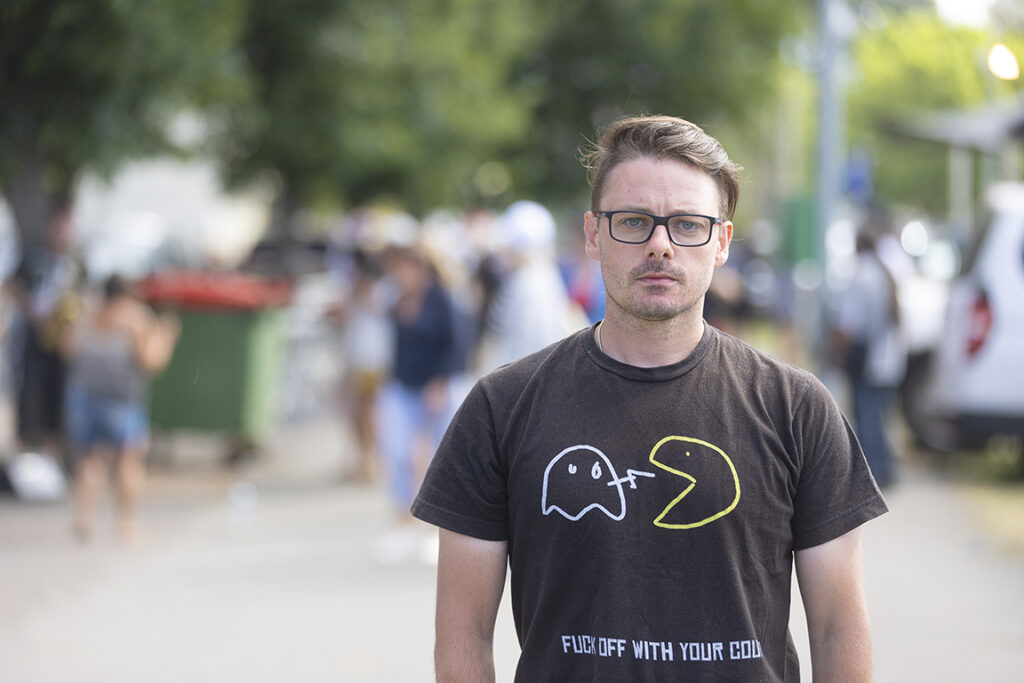 I had a franchise but because I refused to get jabbed I lost the whole business.
My girlfriend is from the Phillipines and she went back to her country, she was having trouble giving a visa here. She was pregnant.
The $16,000 it was going to cost to have the baby here, we decided to put it into the business and I was going to go back to the Phillipines for the birth.
The lockdowns happened. 2020. I made no money from the business.
Then they told me get the jab or lose your business.
"I just want to get back to my Baby Girl. And I want to see my girlfriend, I want to marry her."
And he starts to cry.
---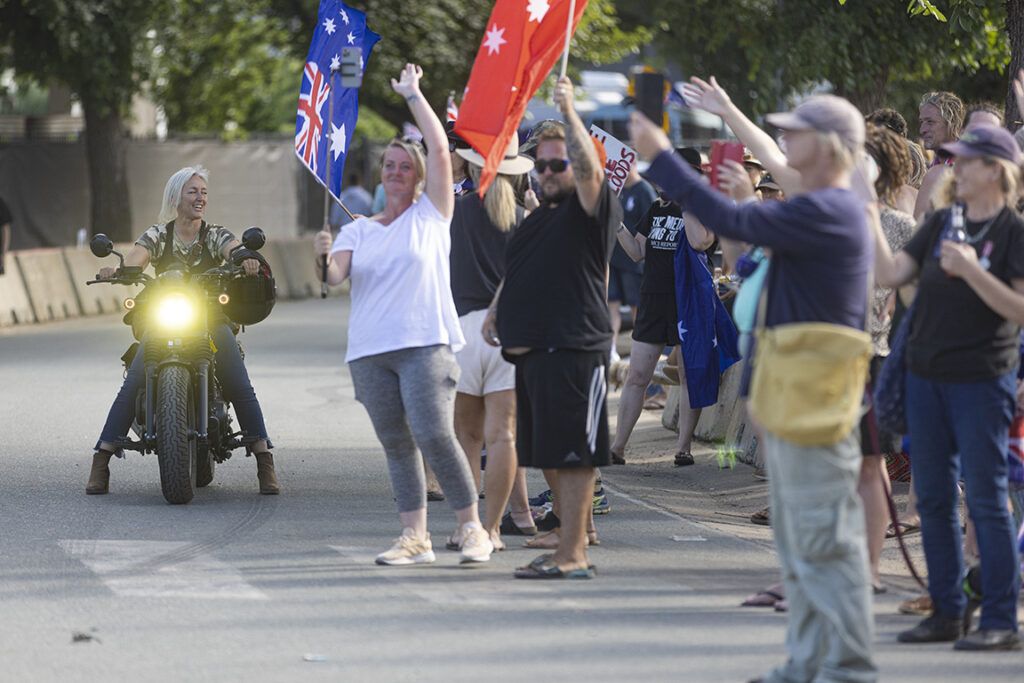 This piece was first published 11 February, 2022.