Paul Gregoire: Sydney Criminal Lawyers Blog.
Anzac Day is a moment when the Australian public collectively pauses to contemplate the Australia Defence Force personnel who fell in conflicts on foreign soil.
The futility of war is particularly pertinent this year with the brutality of the Russian invasion of Ukraine. Although, the seven-year-long Saudi-backed devastation in Yemen should also serve as reason for reflection.
And this Anzac Day, a number of ADF veterans and their families are calling on the federal government to finally deliver on the long called for reforms to the current approval process for Australian troops to be deployed to fight in foreign conflicts abroad.
Published yesterday, the veteran's appeal open letter is undersigned by 160-odd people with the backing of former Defence Force Chief Admiral Chris Barrie.
It requests parliamentarians take action to remove the decision for Australians to go and fight overseas from being the sole domain of the PM.
The letter outlines that ADF personnel swear an "oath of allegiance to protect" our nation "from armed attack".
Yet, in contemplating the decades-long invasion of Afghanistan, which Australia was a party to, it would seem the only protection provided was for the profits of big arms dealers.
"We urge you, our parliamentarians, to demand that any proposal for Australian involvement in overseas wars receives scrutiny in parliament followed by your vote," the letter reads, adding that this would ensure "the widespread support of the Australian people".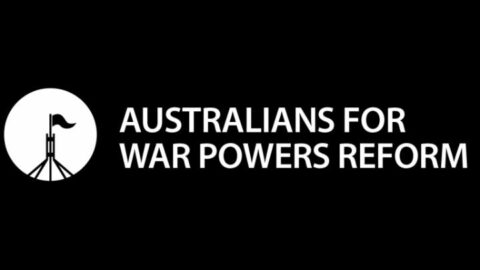 An antiquated system
The ability to send Australian troops overseas is called war powers. Based on a centuries-old UK royal practice, the decision to go to war is not made by parliament and doesn't even involve any debate.
Indeed, it's the sole decision of the National Security Committee of Cabinet.
Right now, the war cabinet consists of eight senior ministers: Scott Morrison, Barnaby Joyce, Josh Frydenberg, Marise Payne, Peter Dutton, Simon Birmingham, Karen Andrews and Michaelia Cash. And it's understood, that if a decision is to be made, and the PM wants to deploy, all else follow.
As Australians for War Powers Reform president Dr Alison Broinowski told Sydney Criminal Lawyers this time last year, her organisation is calling for a reform to the Defence Act 1903 (Cth), so "the prime minister of the day cannot simply ask the defence minister to send the troops abroad".
"It would be modified in such a way to say that only after there has been a vote in both houses of parliament in favour of sending troops overseas that they can be sent," she continued, and went on to explain that this would in turn engage public opinion in the decision-making process.
Lest we forget
The open letter outlines that ADF personnel don't only die on the battlefield, as a disproportionate number later take their own lives.
While those who are killed or suffer permanent injuries in foreign conflicts often do so for reasons that have no direct benefit for civilians here or on those foreign soils.
There is an election looming. And federal Labor made a commitment in April last year, that if it takes power, the party will establish a public inquiry to look into the war powers process and how it might be reformed for the better.
While on the other side, since this time last year, defence minister Peter Dutton has made ever-increasingly provocative remarks about going to war with China, while PM Scott Morrison has involved our nation in the AUKUS pact, which has as its primary focus potential conflict with Beijing.
---
Paul Gregoire is a Sydney-based journalist and writer. He has a focus on social justice issues and encroachments upon civil liberties. Prior to Sydney Criminal Lawyers®, he wrote for VICE and was the news editor at Sydney's City Hub. Paul is the winner of the 2021 NSW Council of Civil Liberties Award For Excellence In Civil Liberties Journalism.