Government spending on EY, Deloitte, PwC and KPMG persists at nosebleed levels although millions of Australians have lost their jobs. New data shows a damaging blow-out in contracts to the four firms, which are also among the largest donors to political parties. Michael West reports.Analysis from data expert Greg Bean shows the blow-out in Federal Government spending on consultants continues while millions of Australians have lost their jobs and the nation's Budget deficit climbs towards $100 billion next year.
"Yes, seems a bit dubious that the Big Four have had contract amendments that that add over 40% to the original contract value every year with 2017 being a knock out addition of 61%," says Bean. "This strikes me like the contracts have been low-balled in the tender-bid process and then jacked-up once they are secure. Can't prove it but why more than 40% every year?
Government spending on consultants began to escalate dramatically after the Coalition won office in 2013. It peaked at $853 million in payments to just four firms: Deloitte, EY, KPMG and PwC in 2018 yet is on track to reach those heights again this year.
"If the pace set by Big Four doing $256 million in just over four months this year continues, they'll be close to $800 million by year's end," says Bean. "Nice when so many are out of work. The graphs really tell the story."
According to Greg Bean's analysis of Federal Government AusTender data, the Big Four have picked up $3.2 billion in taxpayer contracts over the past five years. The rise in payments to the Big Four aligns with the rise in spending on Defence, the single greatest element of government spending by far over the past decade.
It is no accident that Big Four consulting to Defence appears to be also their most lucrative avenue for government income. Until last year, PwC and KPMG were the biggest winners in the contest for Federal Government dollars. Interestingly, this year, Deloitte is winning the race.
It also appears to be no accident that the Big Four are the largest beneficiaries of taxpayer dollars. They are also, consistently year-in year-out, among the largest donors to Australia's political parties.
The deeper concern however is that the consultant bonanza is effectively gutting the public service of expertise. Consultants with the high hourly charge-out rates, are replacing public servants. That the payments continue to hover at record levels suggests the "outsourcing of government" is here to stay.
Since the coronavirus hit in March, there have been many stories in the financial press about belt tightening by the Big Four, that is staff cuts and reduced hours. Greg Bean's analysis indicates these cuts are being made in response to private sector pain and are not due to any effort by the Government to reduce spending on consulting.
Unfortunately, the global consulting firms are opaque partnerships so they owe no duty of transparency apart from one annual disclosure of total revenue. There is no breakdown of where they derive this revenue but it appears that they may now get more money from government consulting than from audit and tax advice.
Until last year, the annual revenue of the Big Four had been rising at a double-digit clip; to emphasise, that is 10% plus increases in revenue, not profits, each year while inflation and GDP growth has been edging up in the low single digits.
Last year, a Parliamentary inquiry was established to look at audit standards and conflicts of interest in the audit profession. Like consulting, and like tax avoidance advice too, audit is dominated by the Big Four firms.
The Inquiry heard evidence late last year of wholesale failures of the audit profession and deep conflicts of interest but the Committee presiding over the inquiry is unlikely to effect change. Already, chairman James Patterson has flagged a "nothing to see here" approach to wrapping up the inquiry, which is due to happen this year.
ABOUT THE AUTHOR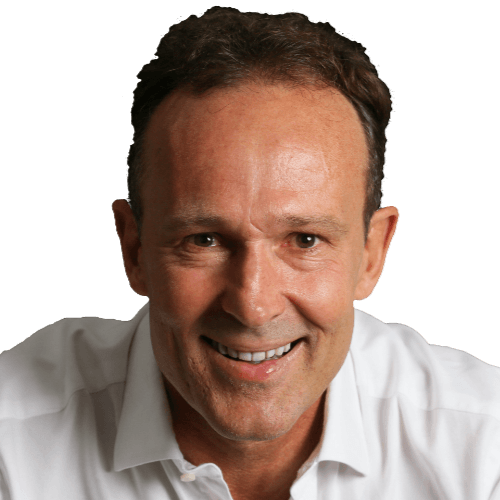 Michael West
Michael West established michaelwest.com.au to focus on journalism of high public interest, particularly the rising power of corporations over democracy. Formerly a journalist and editor at Fairfax newspapers and a columnist at News Corp, West was appointed Adjunct Associate Professor at the University of Sydney's School of Social and Political Sciences. You can follow Michael on Twitter @MichaelWestBiz.