By Nudge Mieli
As I make my way into the dressing room it sounds like guns going off, coaches calling numbers for what punches they want thrown one two, double one two, good boy, that's the one. The hangers on telling their boy how sharp they are, great shot bro never seen you so sharp.
The smell of deep heat combined with poor personal hygiene equates to smells you would expect when visiting the zoo. The familiar faces are all there plus some new comers. Nothing quite like the dressing rooms of amateur fight nights.
We have warmed up in wardrobes, kitchens, back alleys and dirty toilets just to name a few. Everything seems normal except my breathing, my breathes are shallow and my chest is tight. Maybe it's something I've eaten. With that the tap on the shoulder and my old mate reaches in for a hug, hey Nudgey been a while.
We exchange hugs, hand shakes and ask the usual questions, how's the gym going ? Got many on tonight ? After a brief exchange I tell Stevey to start getting ready.
It's his 10th fight with only two losses and is improving with each outing. With all the distractions I forget about my breathing until we start hitting pads. I take a deep breath, he looks at me and asks if I'm ok, yeh buddy I'm fine and we continue to crack on.
The runner comes in, Anton on next, we walk out to the gloving table and I hold the gloves as he slips his hands in. I apply the Vaseline, tighten the head gear look at him dead in the eyes and tell him it's time to fuck this guy up. I look over my left shoulder and catch a glimpse of a formidable sight walking to the table.
I take a second look and think to myself surely this isn't our guy. His body looks more accustomed to one that should be on stage flexing not one in the squared circle. My breathing starts to accelerate quickly and my chest feels like I've got a boa constrictor wrapped around my torso.
"Do not fucking exchange with him."
I say it again and Stevey looks at me bemused at my behaviour. Yes boss no problem he responds with a cheeky grin on his face, I'm fucking serious DO NOT exchange with him just box.
Thoughts are flooding my mind, I need to stop this fight, his parents will be so upset because I let him get hurt, this guy is going to kill him.
I feel like my thoughts are out of control and I'm looking around for someone with some common sense to stop this from happening.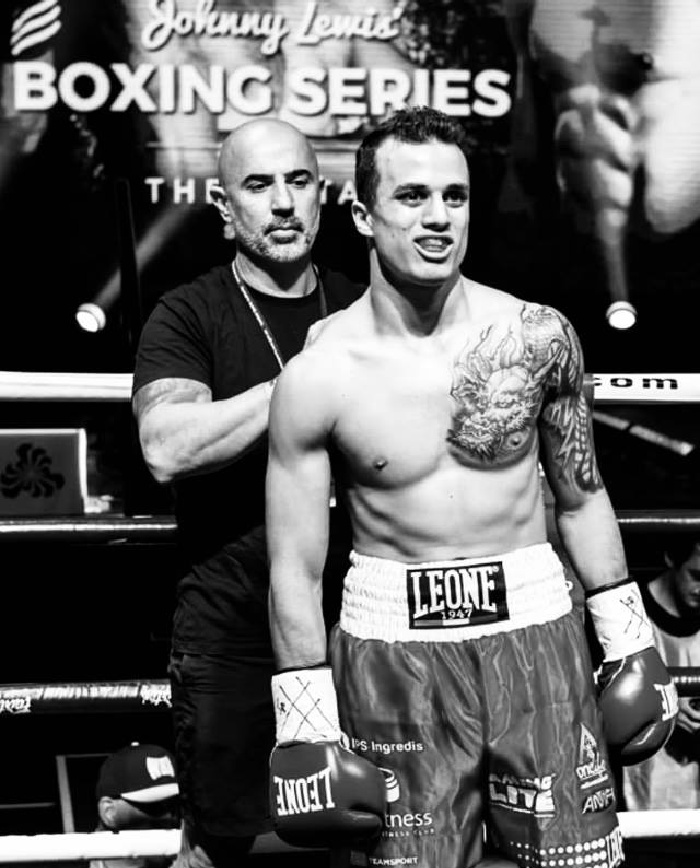 Stevey looks at me and says calmly, "I'm all good boss, I'll box I promise."
I gather my thoughts, take a few deep breathes and compose myself.
Just do what you know how to do, be the Boss. The bell goes and the hulk walks toward him like a man on a mission, the first jab Stevey throws snaps his head back, the second and third not much different. I call shots and it's like having my own remote control boxer.
The bell goes and he walks back to the corner and smiles at me, was that ok boss he asks. Beautiful boxing son, stay at hip, slam that jab in his face follow up with the backhand around the guard and circle to your right.
Yes boss….. Stevey do not exchange.
The second round goes as planned and we are up 2-0.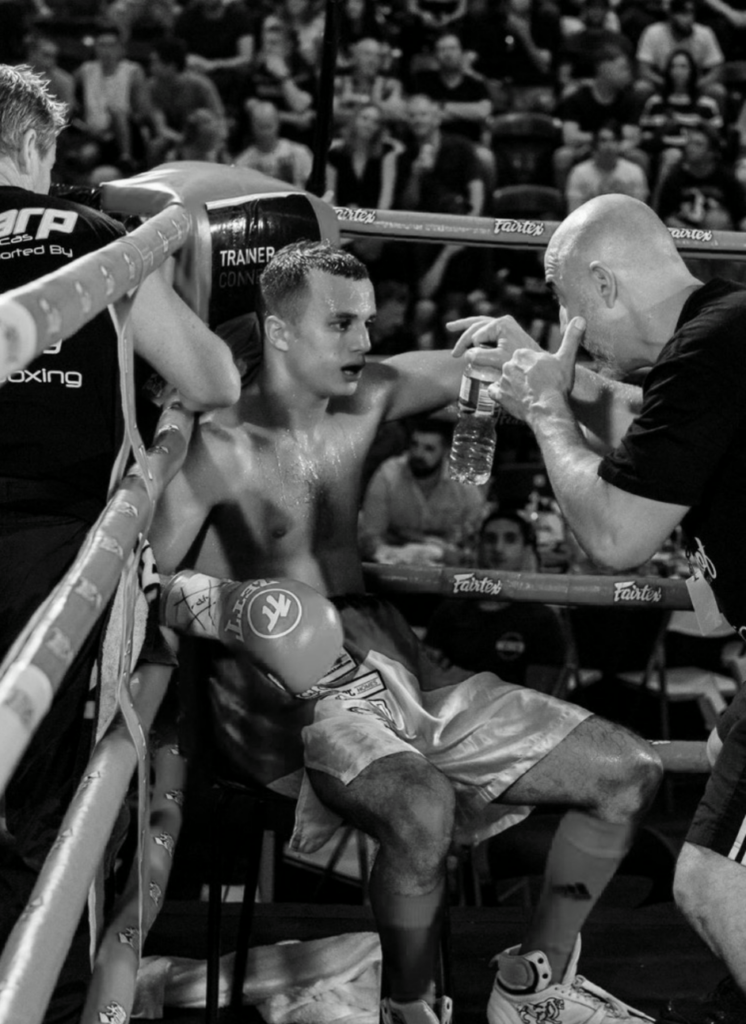 The instructions don't vary much at all and my breathing is somewhat back to normal. A minute into the third and the hulk knows he is behind, he starts to let them go and Stevey decides he wants to crack on.
"Move, move, move" I scream at the top of my lungs.
He lands a beautiful 1-2 and circles.
The bell goes and we know we have a unanimous decision and the W.
After the dust settles Stevey asks why I was so worried about the other guy. I explain that Anxiety strikes without warning and even tries to take away my favourite thing. It appears when it likes, doesn't discriminate when and where and will ravage my thoughts if I allow it to.
He gives me a hug and tells me I shouldn't worry about him, easier said than done when that dark cloud appears.
The fight is never over!