By John Stapleton
Way back in the 1970s, that's before Noah's Ark for all the Millennials, Tony Westwood was a founding member of the Australian Dance Theatre. He is back in Australia for a visit after spending much of his life in Germany, where he etched out a successful career as a director, stage designer and choreographer for productions across Europe.
From Nick Cave to Cate Blanchett to Julian Assange, the Great Southern Land has always produced remarkable individuals who found success on farther shores.
Born in 1954 in Melbourne, he was the first of six in a working class family.
There was a lot of family resistance to his chosen career as a dancer and performer.
After studying art at Melbourne University he was essentially waylaid by friends into dancing
"I was singing in a rock opera and when the opera went on tour to the brand new Sydney Opera House I was asked to take a first dancing role. Which resulted in regular dance classes and an international dance career. "
Before my professional career with the Australian Dance Theatre I had begun dancing at the Australian Contemporary Dance Company under the direction of Ron Bekker. It was a fringe company where we had 250 performances a year; that was where I learnt performing. That was step one to a successful career later on; not only as a dancer and as a designer and director for opera, ballet and theatre. That's where I learnt the whole machinery of making theatre.
"It was a hard grind; the dancers had to lay their own dance floor, hang up the lights, cable it all up, promote it, plastering posters around town, and finally dance. After which, we had to pack up all the stage equipment to move on to the next performance.
"Just to answer the question, I never copped any flack whatsoever for being a male dancer. Not even from my father, who was a boiler maker and had no frame of reference at all for what was going on. It was perfectly unlikely that someone who grew up in West Heidelberg in Melbourne would end up where I ended up.
"But as for those halcyon days of the 1970s, as dancers we were welcomed everywhere we went. There was a line we heard a lot on country tour: You must be one of the dancers luv, but tell me, what do you do for a livin'?"
After the hard and humbling work of the Australian Contemporary Dance Company, ACDC, for Westwood the move to the Australian Dance Theatre was a pure luxury.
"All I had to do was dance and maintain as perfect a physical condition as I could," he said. "It was the epitome of professional modern dancing at the time. There was nowhere better to be.
"There was lots of acclaim. Lots of attention. Great reviews. Bunking in and out of major playhouses and hotels around the country. It was a fantastic time. We were working with world acclaimed choreographers.
"For me, the Australian Dance Theatre under the direction of Jonathan Taylor opened the doors to the world. There were months of country tours, and then international tours.
"After three exciting years, I felt like a big fish in a small pond. I felt the urge to become a small fish in a big pond."
---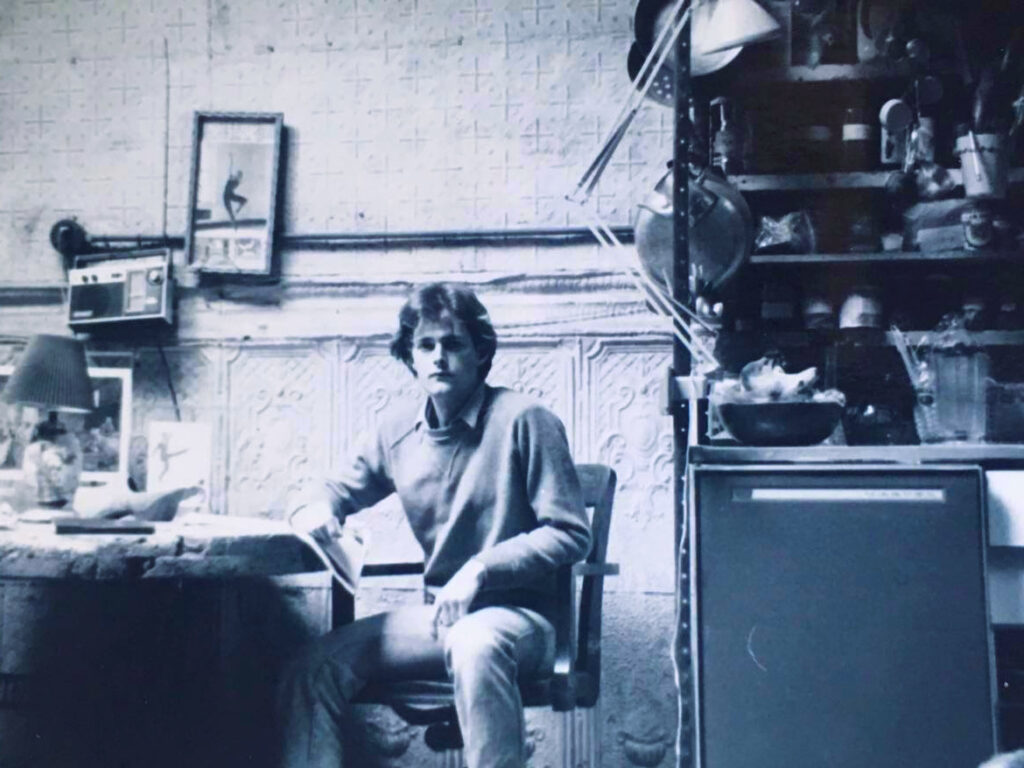 I went to learn in New York. I was at a performance sometimes five times a week. The Metropolitan Opera House, the American Ballet Theatre, Joseph Papps Public Theatre, and of course the clubs, CBGB, Danceteria, and The Eighties.
Although I sometimes had three different jobs dancing, designing, I constantly spent much more money than I earnt.
Although I learnt a lot and saw a lot, it was mostly very commercial. After two years or so I looked back and by comparison with The Fringe in Australia, where there was no money, but a driven, mad intensity which brought very short lived but extremely intense and impressive creative events, much of the performance in New York lacked. It was the anarchy that was missing.
As I ran out of money I sold my return ticket to Australia and moved on to London, with the intention of joining Rambert Dance Company at Saddlers Wells. The company was in between directors, and I got a tip from a colleague Thomas Yang about a company in Cologne in Germany called Tanz Forum der Oper der Stadt.
After the tip, I rang the director, told him I was the solo dancer he was looking for, and had to borrow the money to fly over for the audition. I signed the contract the same day and four days later was touring Scandinavia having had to learn two evening ballet programs.
We toured South East Asia, all of Eastern Europe, North Africa, the Middle and Far East. I became a cultural emissary for Germany. We were state guests wherever we went. It was a really exciting time.
Not content to be the colour in the palette of another choreographer, I wanted to paint for myself the stories, the drama, the theatre.
I left the company three times in three years and progressed as a freelance stage designer, director, and choreographer for the following decades.
From those early days at the Australian Contemporary Dance Company and the Australian Dance Theatre, it has been a remarkable career.
Here are just a few highlights.
---
THE ROMAN SPRING OF MRS STONE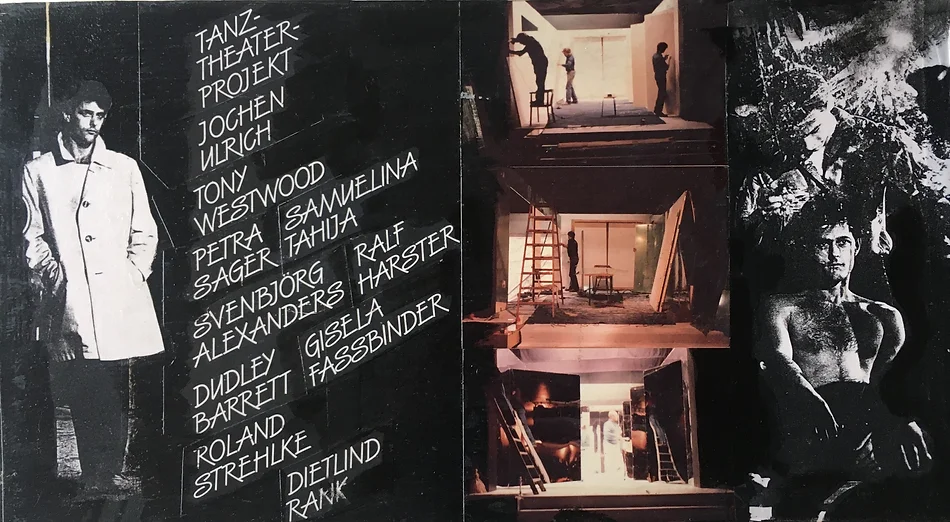 Based on a novel by Tennessee Williams and made into a well known film, it tells the story of an acclaimed American stage actress who travels to Rome with her husband for a holiday. The husband dies of a heart attack, leaving her free to launch a passionate affair with a gigolo.
Produced in 1983 at the Keller Theatre in Cologne, this was one of Tony Westwood's first outings onto the European stage. He adapted the work from English to German, designed and built the stage, and played the leading role of a young foreign gigolo.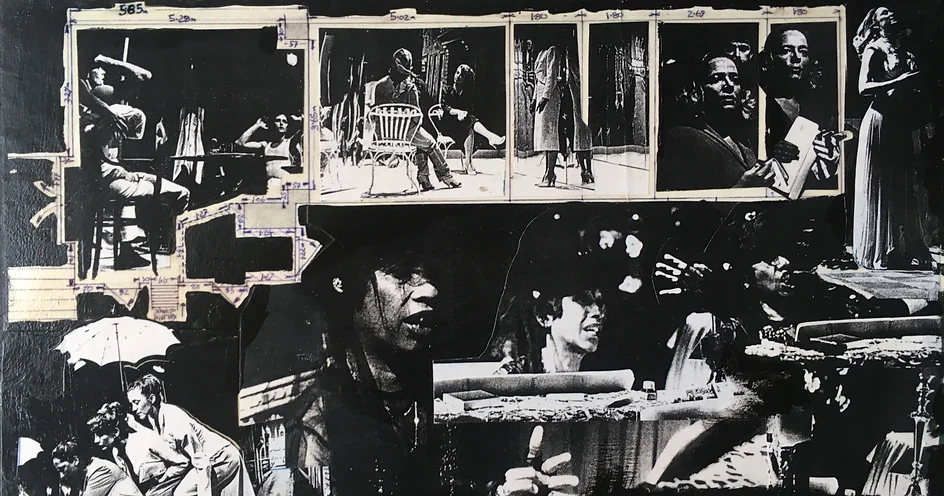 ---
THE NUTCRACKER AND THE MOUSE KING
"This was not your classical Nutcracker. It is based on the original story written by E.T.A. Hoffman, which required a reorganisation of the divertissement numbers in the original score. Not an easy undertaking in a large Opera House in Germany. I was responsible for the concept, stage design and costumes. It was a big success. We put it on stages around Europe."
---
ORPHEUS AND EUREDYKE
After putting on stage Orpheus by Jean Cocteau, a cabaret play, I went on to expand the theme of Orpheus into a dance theatre production for the Cologne Playhouse. Orpheus was the mythical Greek poet who descended into the underworld to retrieve his great love Euredyke.
There's a key scene where Orpheus passes through a mirror, he's going both into himself and into hell, a kind of introspection. He failed because he looked back over his shoulder to see if his lover was following him out of Hades.
The deal was, he had to trust her, and he didn't.
In a way the production shook me personally, as it was meant to shake the audience. We have all failed to trust, we have all failed in love.
I even have a dance evening in the drawer called Failing in Love, in which every single person in the audience should recognise themselves.
---
TU TU WAH
"This is the last major production I did in Australia, for Lee Warren and the Australian Dance Theatre, back at the Adelaide Festival in 2014. For me it was coming full circle, from having been a dancer with the company almost half a century before, to now being an invited designer.
"My concept was that of chaos theory, that the world is not a controllable place, yet we are all part of it. There were two conflicting views of the world, the end of an industrial revolution and its aftermath versus an archaic understanding of ourselves as part of nature.
"It was fantastic to catch up with a few important people in my life after such a long time; as those not familiar with me identify me today as German.
"This time around, in 2023, I'm not here for work. I'm just catching up with friends and colleagues, and revisiting old stomping grounds. It's a great thrill to catch up on some of the gory details after eons."
"I have lived in Germany since 1980, am married and have three adult children, and these days speak better German than English."
"While on tour I've encountered Australian expatriate Nick Cave a number of times. He expresses the experience beautifully: People ask me how I changed, I say It is a singular road."
Feature image. The last production Westwood did in Australia, Tu Tu Wah with Lee Warren for the Australian Dance Theatre at the 2014 Adelaide Arts Festival.
To see more of Tony Westwood's work go to his Westwood-Artworks.