Numbers were nowhere near what they were last year, but the spirit was the same.
On the 12 February, 2022, people from all over Australia traveled to the nation's capital in one of the largest protests Australia has ever witnessed.
In contrast to the hundreds of thousands who thronged the front lawns of Parliament House last year, perhaps 100 protesters gathered on the 11th, and in the order of 300 on the 12th.
Nonetheless there was no air of defeat.
None of the participants doubted they were on the right side of history, vindicated after 12 months of scandal surrounding the damage of Covid measures.
"We are becoming good friends and building a family. It is like a family reunion."
---
I have been arrested and arrested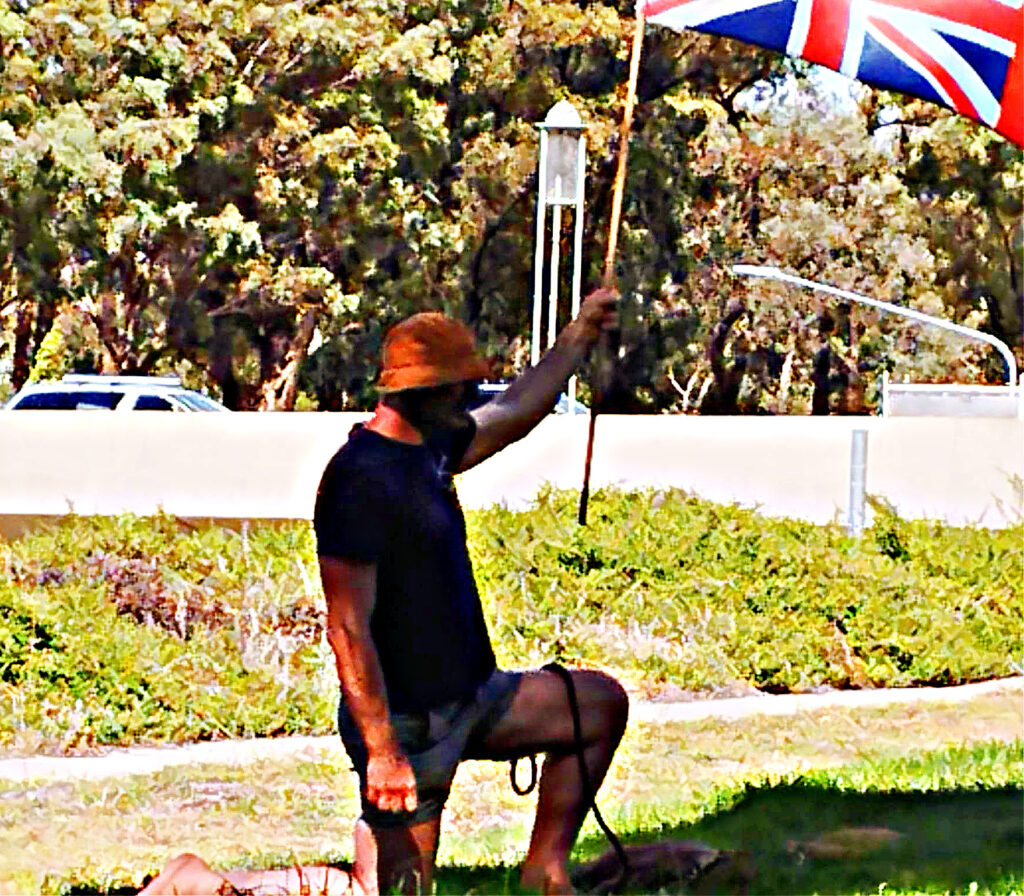 Daniel Vincent, 49, from Western Australia is a veteran soldier. "I am here for the Sanctuary of children and the full disclosure of trust," he said. "I have been here for 12 months. I'm not allowed in the parliamentary Precinct.
""I can't go back to Western Australia. They have opened the borders but they can just come into your home and force vaccinate you, there is no evidence that this has occurred, but that is the law and has a face of the Freedom Movement, I could be a target.
"I have mates who never returned from East Timor, and then kids need representation. It is a shame. They have no fathers to fight for the freedoms they deserve."
In Memoriam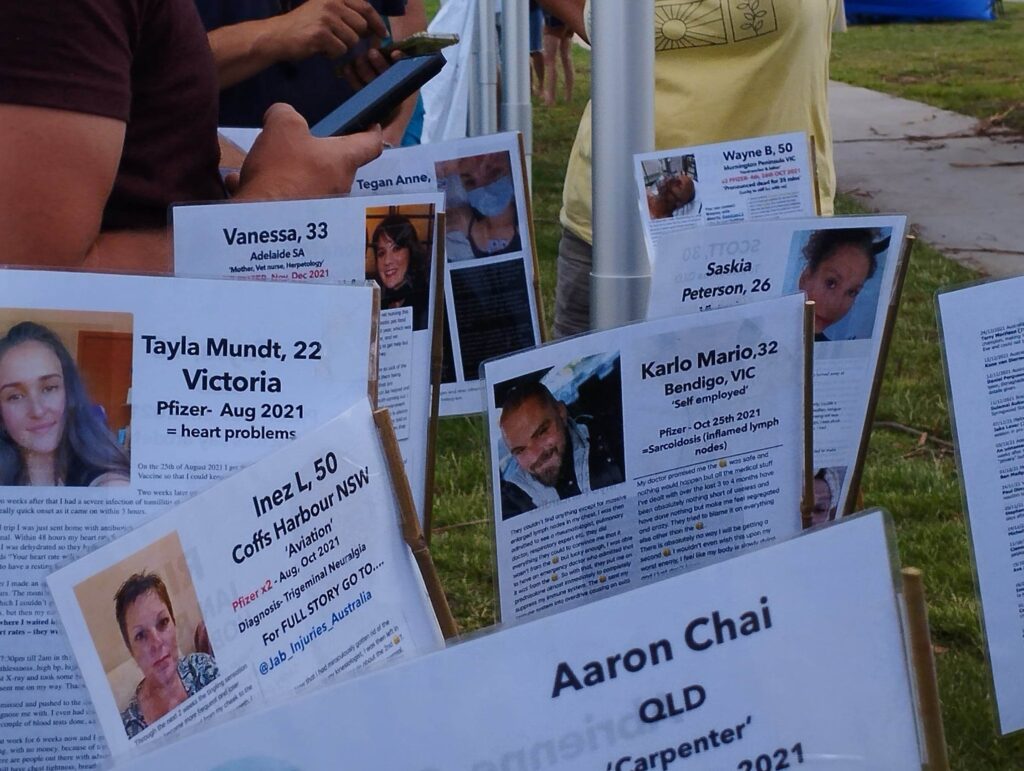 Steven Carter 49, a mechanic from Gosford, who organized a display of the injured and dead, said: "this came about through word-of-mouth we've been doing this in Hyde Park In Sydney. When you are reading death stories it is horrible, we have 400 more of these in the car. There's another group on the other side of the park of maybe 500 that we have stuck in the ground over there too."
---
---
---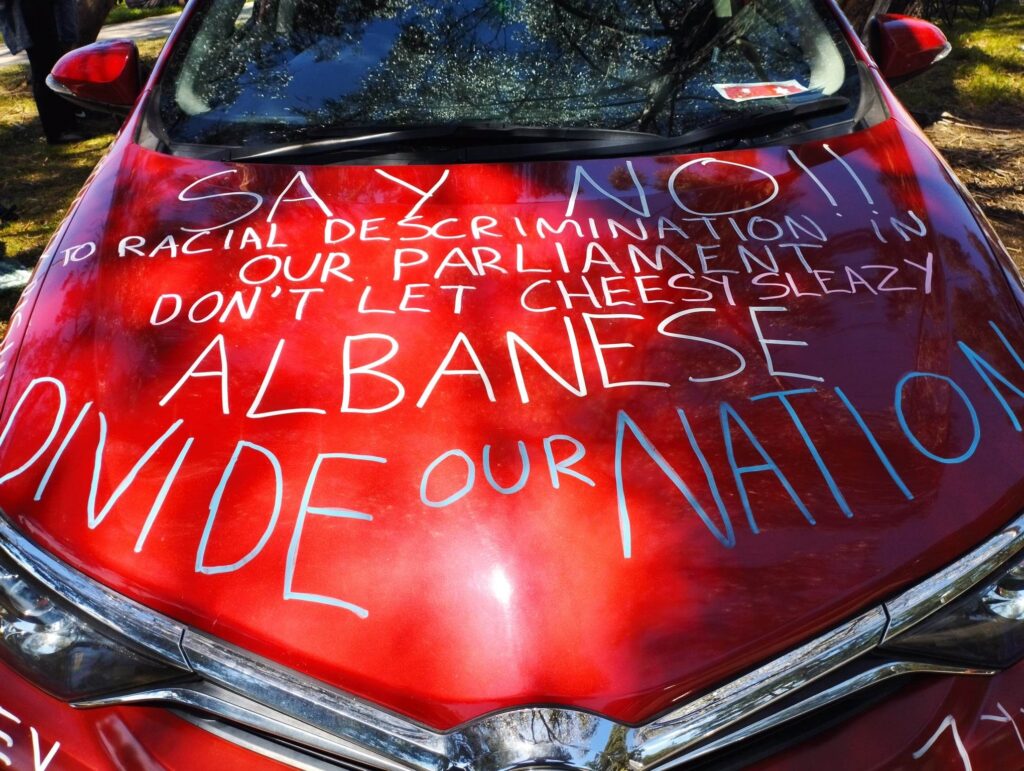 ---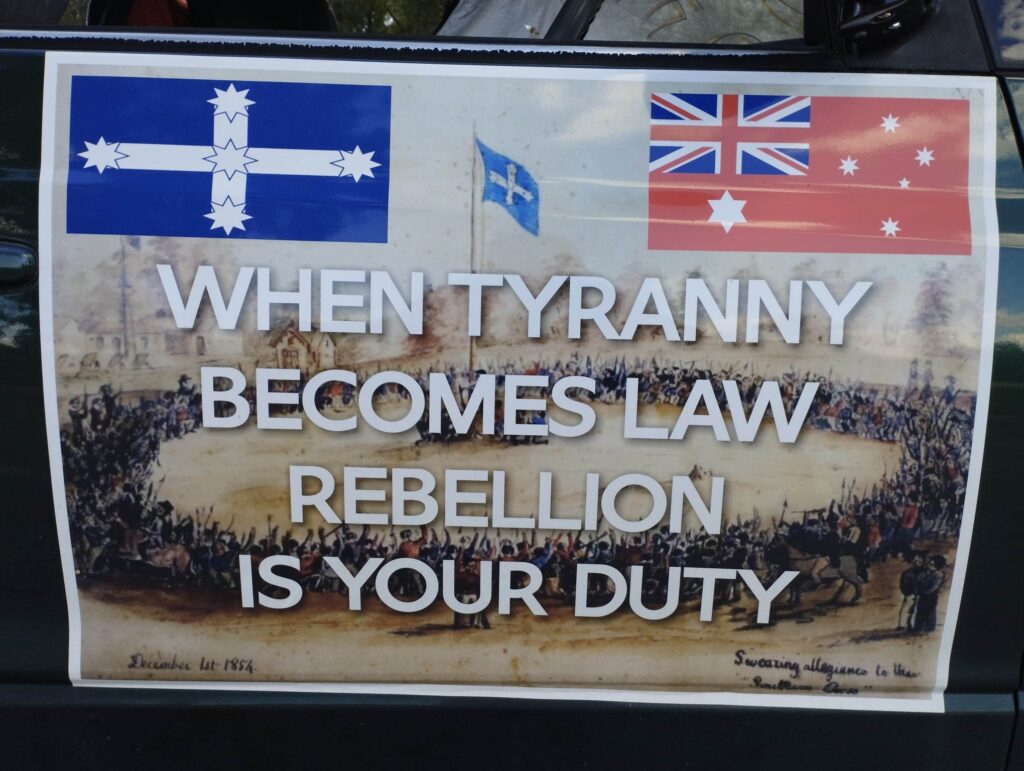 ---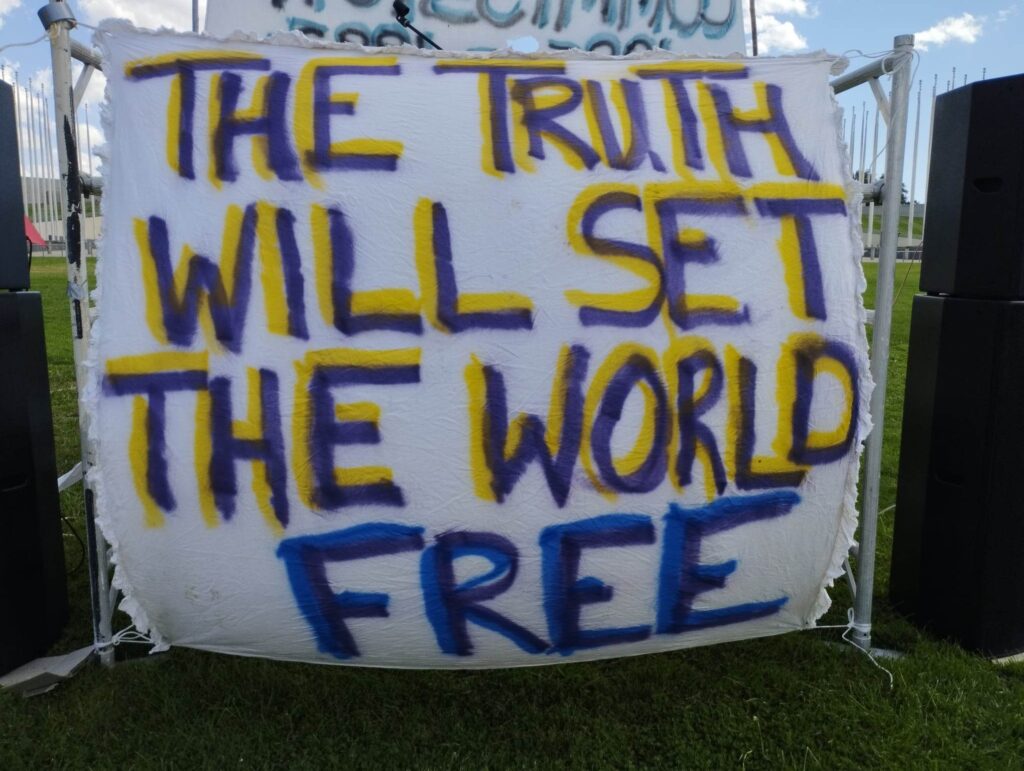 There are a number of people who have not left the Canberra area since the Convoy last year.
Phil Jones, a miner from Queensland, said: "I am here to save this country. I could read a group of data and see it didn't add up. We never went home from last year. I've never felt anything like that before. We swagged through winter. It was a cold winter. We have swagged on the side of the road. We have been at the Governor Generals every day since February the 7th 2022. Every day. Every single day."
---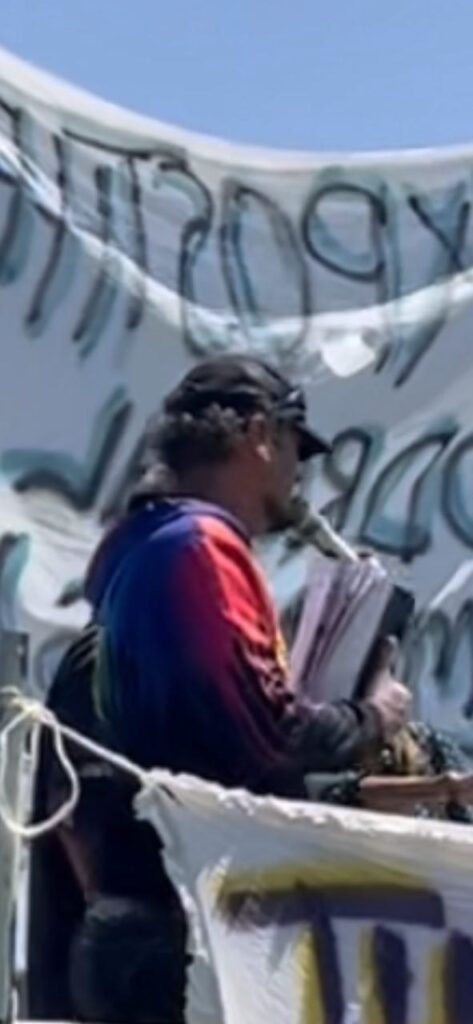 "We stand for the generations that come after us, they make stuff up. They're only scared of what we say. They are scared of the truth."
Mark has been presenting on stage for some time now and has become one of the voices of the Freedom Movement.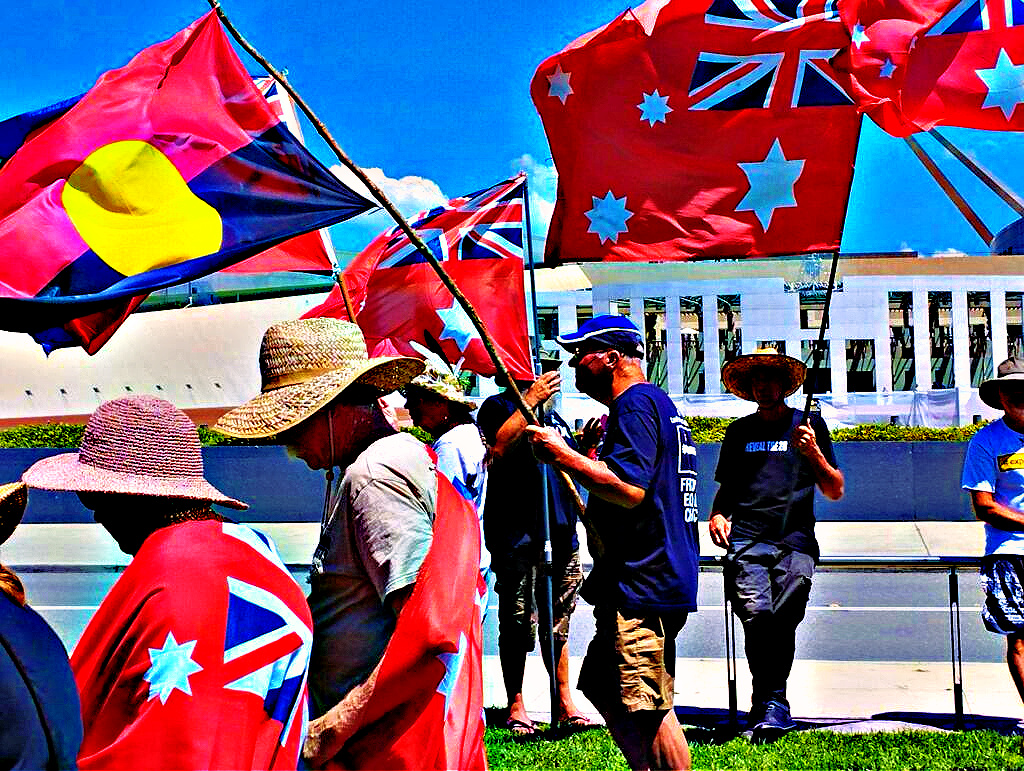 ---