By John Stapleton.
We predicted, way way back in 2021, that there was one book birthed out of Australia that year which had all the hallmarks of becoming an international bestseller, and that's Boy On Fire: The Young Nick Cave.
Thus it has proven to be, with the book attracting considerable interest amongst music lovers worldwide.
Nick Cave is currently touring Australia. We republish this piece in celebration of the current Australian leg of his worldwide Carnage Tour. Along with Julian Assange, Nick Cave is one of Australia's Greatest Genius Sons. His talent deserves to be celebrated.
The tour is attracting rave reviews.
'A rock show, a church service, a gothic cabaret, Nick Cave and long-time collaborator Warren Ellis's Festival Theatre gig was a triumph on every level,' proclaimed Adelaide Now.

'The show was, at times, poignant and sad – Cave has famously had a tragic few years, losing two sons in separate incidents – but it was more often life-affirming and, at times, very funny. And it was never not thoroughly wonderful and entertaining.'

TONE DEaf
Author Mark Mordue is a classic journeyman of Australian rock and cultural journalism, having struggled to patch together a living writing from small magazines and mainstream newspapers for decades now. As any freelance journalist will tell you, no matter what your talents or dedication turning a passion into a lucrative career is nigh near impossible.
And then along comes Boy On Fire, years in the making and distilling the life of not just the subject, the redoubtable Nick Cave, but Mordue's own life, sentiments and struggle.
Having been "snapped up" by a mainstream publisher, HarperCollins under its imprint Fourth Estate, Mark Mordue has editorial and marketing genius behind him and is staring the gun barrel of success straight down the throat.
As for the book: It's copping rave reviews at every turn, both in Australia and around the world.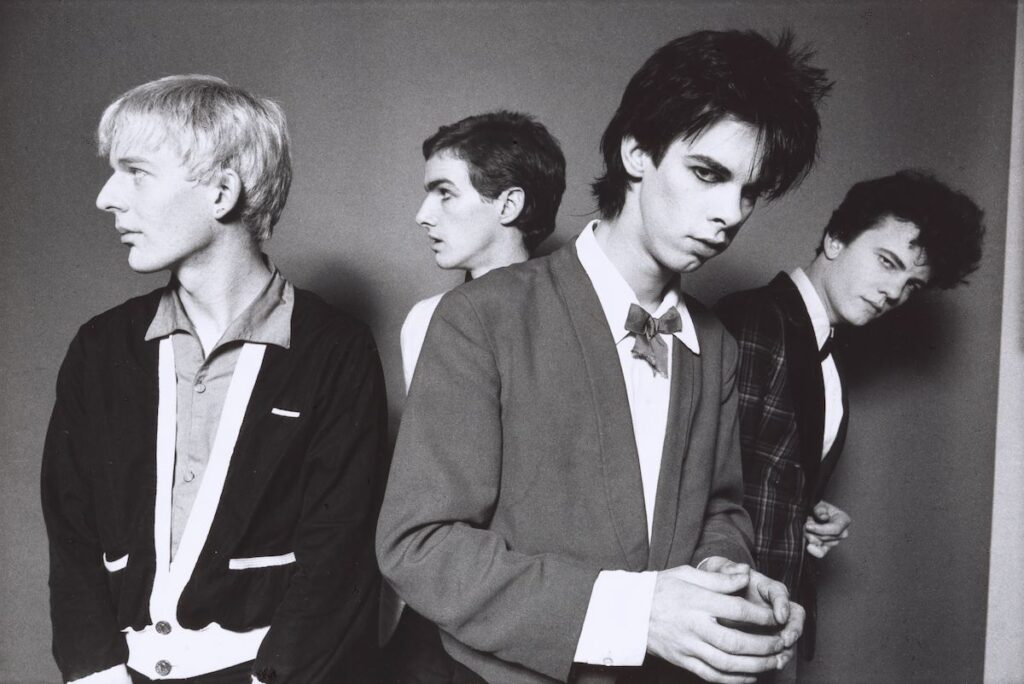 "It's like something I'm imagining rather than a reality," Mark Mordue told A Sense of Place Magazine. "I feel strangely undeserving of it all and am only coming to terms with its success because of the long struggle to bring the book to life."
With a living subject like Nick Cave, whose ever expanding body of work has made him one of the very few Australians to achieve true international fame, from the outside it looks like Mordue had a classic journalistic problem: he knew too much, and there was no point where a line could be drawn.
But that's not the way he sees it.
"My original publishers were expecting a full A-Z biography of Nick Cave. I signed that contract in 2009. Finally got going 2010. It was expected to happen within two years. That was ridiculous. Then three, four.
"The more the deadline blew out the more horribly obvious it became that I was way way way behind.
"I tried to suggest the project could be broken into two or three books. They wanted the whole thing or nothing. In the meantime I was in a situation where I had spent all my advance. If I worked on the book I had no money. I had three young kids I was struggling to support. When I would then freelance and teach writing at uni I'd be failing to work on the book.
"No matter what I did I was being an asshole or a loser, mostly to my sense of self.
"After that it all fell in a heap. And I had some sort of breakdown; the whole thing crushed me."
Nick Cave is a polarising figure, and through the book's long gestation Mordue recalls that travelling to Melbourne to interview people who knew him in the early days "became a real drag".
"On some sites Nick is treated like Jesus, and on others there are people who are looking to smash the idolatry and hate everything about him.
"Any icon is excessively adored and overly hated."
Mordue says amongst Nick's early acquaintances, people involved in the overlapping scenes of inner-city Melbourne in the 1970s, people were suspicious, and a significant number wanted assurances that he was either entirely in Nick's camp or ready to tear down the icon as nothing but a fake.
"There was no notion that I wanted to write a book that was complex and paradoxical, critical and respectful. It's the same problem we have now with Facebook. People expect you to be for or against. That is way too simple.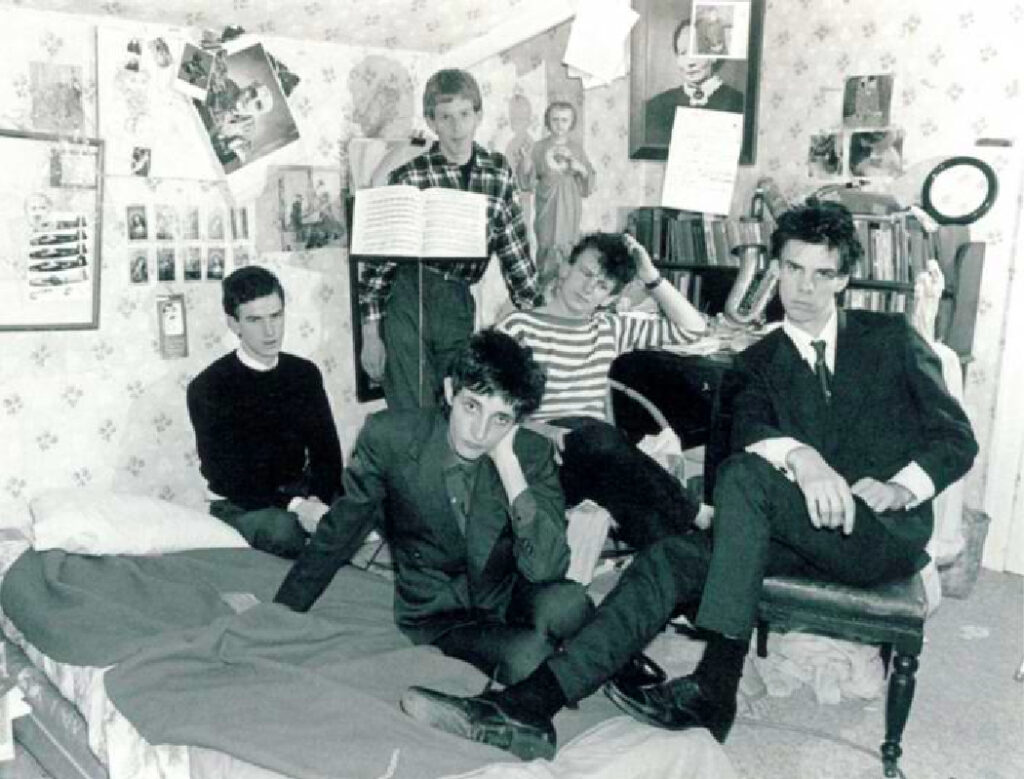 "I wanted Boy On Fire to be both a good solid history and work of journalism but also a really fine and interesting literary work, and push at the frames of what people might expect from a rock biography. Let's face it, those expectations are mostly pretty low.
"The fact of the matter is I was never Nick's servant – but I wasn't his assassin either. People seemed to think I had to be one or the other, and worse still, found it impossible to conceive of any other reality."
After years in some sort of internal and external exile, the previous book contracts were cancelled and Mark negotiated a new contract with HarperCollins Australia and Atlantic Books in the UK.
"The new contracts cancelled out my old debts and obligations. Which was great. But it was about much more than that. I owned my writing again and all the work I had already done. I have to give credit to the editors at HarperCollins. They were fantastic. They helped me refine and reframe the project, and concentrate on my idea of a Portrait of a Young Artist. They made it a much better book than even I ever imagined or fantasised it could possibly be."
With the young Nick Cave, whether you were fans or flame throwers, there was one thing everybody always knew about him: drugs.
For a subject so ripe for tabloid exploitation, the question is explored with remarkable good taste.
"I started to read the Keith Richards biography, and it opened with some drug story or other, and the story was so boring.
"I thought, was that the best you can do?
"What I loved about the Richards biography was all the stuff when he was a young kid listening to the radio. There was something beautiful and special about it which supported some of the ideas I already had for the Nick Cave book.
"It's easy to be sensationalist about it, and drugs definitely influenced the music, and the way they evolved from The Boys Next Door into The Birthday Party.
"You can definitely hear the nature of speed and heroin on the EP Hee Haw. Drugs are part of the aesthetic, but they're not the only part of the story.
"I was interested in how drugs drive and fuck up social scenes, because I have seen that happen amongst friends of mine.
"I was interested in the dreamlike hyper energy amphetamines bring to things, and from what I understand of heroin, the strange warmth of it as a cocoon or defence from the world. Not to mention the withdrawals and what they do to your nervous system and personality."
Nick Cave and his fellow band members, including Mick Harvey and Rowland S Howard, were barely into their twenties when they made the move from Melbourne to London, and to fame, accomplishment and stellar careers in a turbulent gothic world.
Cooler than cool in a country not their own, they appeared to disown their early origins, at least in terms of their musical careers, and to look back on The Boys Next Door as mostly embarrassing or underdeveloped.
But the band were wonderfully energetic, a great live act, and Nick Cave's performance scorched across Australia's rock and roll scene of the time with brashness, exuberance and talent.
"The Boys Next Door live were a great band," Mordue says. "You can see on YouTube the seed of their evolution. They were eating up influences like nothing on earth. They evolved so quickly. They were devoluring drugs, films, literature, and in the end they devoured each other in The Birthday Party. Maybe they are not so well served by the recordings, including their first album Door Door.
There's some good moments on that record and Hee Haw. Maybe they cringe at or are embarrassed by it. I don't think they should feel like that. Songs like 'Shivers' and 'The Hairshirt' would do any young band proud today. "
There is much more to Boy on Fire than just another rock biography. Mordue says he always regarded the project as a social biography; with Nick at the centre of a kaleidoscope of stories.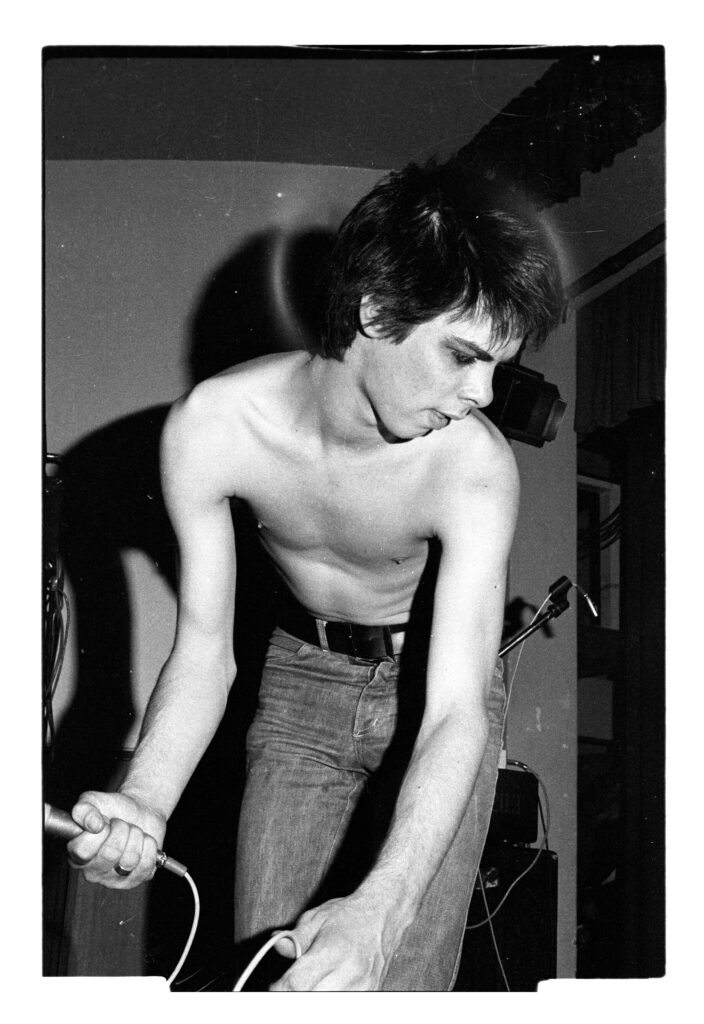 For once the blurb is correct: "As well as a powerfully compelling biography of a singular, uncompromising artist, Boy on Fire is a fascinating social and cultural biography, a vivid and evocative rendering of a time and place, from the fast-running dark river and ghost gums of Wangaratta, to the nascent punk scene which hit staid 1970s Melbourne like an atom bomb, right through to the torn wallpaper, sticky carpet and the manic, wild energy of nights at the Crystal Ballroom."
Mordue is clear about the Australian nature of the project.
"One of the motivators for the book and one of the things that make me angry is how easily we in Australia erase or annihilate our own culture and history. There is a complete lack of respect or interest. We look overseas to validate ourselves and we overlook or are dismissive about our own history.
"Particularly in regard to rock and roll we don't even understand that it is history. We don't rescue or save it.
"I wanted to rescue that time and that scene. I was definitely aware the book was not just a biography but a history of all the artists and people's lives, the history of a town like Wangaratta, where Nick grew up, and later punk and post punk Melbourne."
"Personally I could relate to that time in Australia and all the things that were coming into Australia, and the suburban landscape and the country landscape that Nick came from. There were a lot of parallels in all of that to my own life.
"Boy On Fire is absolutely a biography about an Australian artist and an Australian scene. To my own way of thinking it should sit comfortably on a bookshelf beside biographies of Brett Whitely, Patrick White and Germaine Greer.
"From Nick Cave's perspective, The Boys Next Door is a transitory phase, juvenalia. They were a really fine young band, and it was the start of something special.
"Nick has become a major international star now, but they were a real band, a really potent group of people. The Birthday Party would prove how true that was.
"My point is that Nick was a socially formed artist, and that the influence of all the people around him – in the band, and around the band, as well as growing up earlier in country Victoria – had a very big influence in where he was to go."
Mordue writes in the Prologue: "This book keyed itself in to Nick Cave's childhood and youth, from Wangaratta to the Crystal Ballroom scene in Melbourne, through the early landscapes, novels, artists, loves and friendships that shaped him. Much of which Nick would continually refer to in his songs, books, poetry and films.
"What emerges in this biography is a remembering of that world. Not just Nick Cave's story of growing up, but the memories and stories of all those around him. The life and times of a boy on fire, with all that he absorbed in order to dream himself into becoming one of the darkest, and then one of the brightest, of our rock 'n' roll stars. Light enough for the many to share."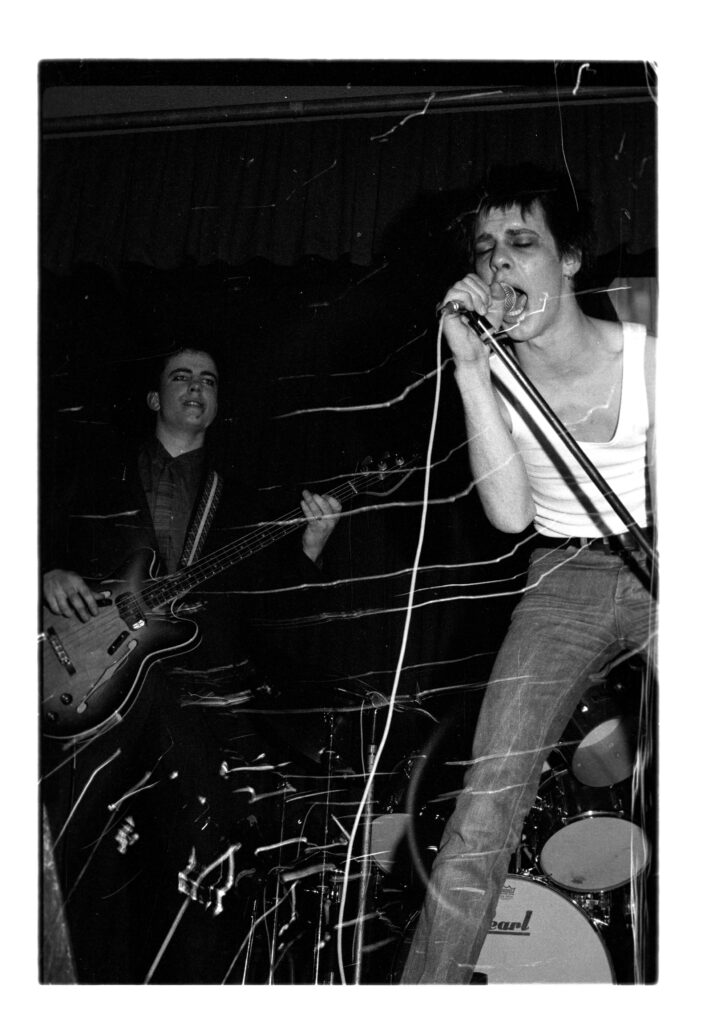 So what does the older Nick Cave, now a much awarded and applauded man in his sixties, think of it all?
"No idea. Guess I'll find out. He'd have to feel mixed about it, I think. Who could read a book about their growing up and formative years as an artist, written by someone else, and not feel mixed at best.
"I know there's stuff in the book he will not like; things he might appreciate, the writing along with that I'd hope; and things he may not know how to respond to or even recognise, not to mention things he'd say were plain wrong.
Biography is a story. It's full of tensions between the facts and different people's versions of events and the telling of a story and how the teller shapes it. It's history and fictional techniques, journalism and performance, all together. Hopefully it gets to what is true in feeling as much as detail. I did my best to do both. But there's always another story to be told."
---
This story was written and compiled by veteran Australian journalist John Stapleton. A collection of his journalism is being constructed here. A 1979 interview with Nick Cave and Rowland Howard can be found here.