The Photography of Dean Sewell
After years of drought, last year Australia had one of its worst bush fire seasons on record. This year Australians have shivered through the coldest and wettest summer in living memory. The east coast has been inundated with torrential rain.
Extreme rainfall on the east coast of Australia beginning on 18 March 2021 led to widespread flooding in New South Wales. The State Emergency Service responded to more than 12,000 requests for help and 1000 direct requests to be rescued from flood waters. More than 18,000 people were evacuated from their homes.
Wakeboarding, for the unitiated, is a water sport in which the rider, standing on a "wakeboard", is towed behind a motorboat. Aerial manoeuvers are a feature of the sport.
Within wakeboarding circles across Australia and internationally, the name Kell is synonymous with the sport. The owner and operator of Black Diamond Wakeboard School near Windsor on the Hawkesbury River, Scotty Kell, is regarded as one of the world's most highly respected rider/coach combinations. His daughter Zahra, just 17, is already two times world champion.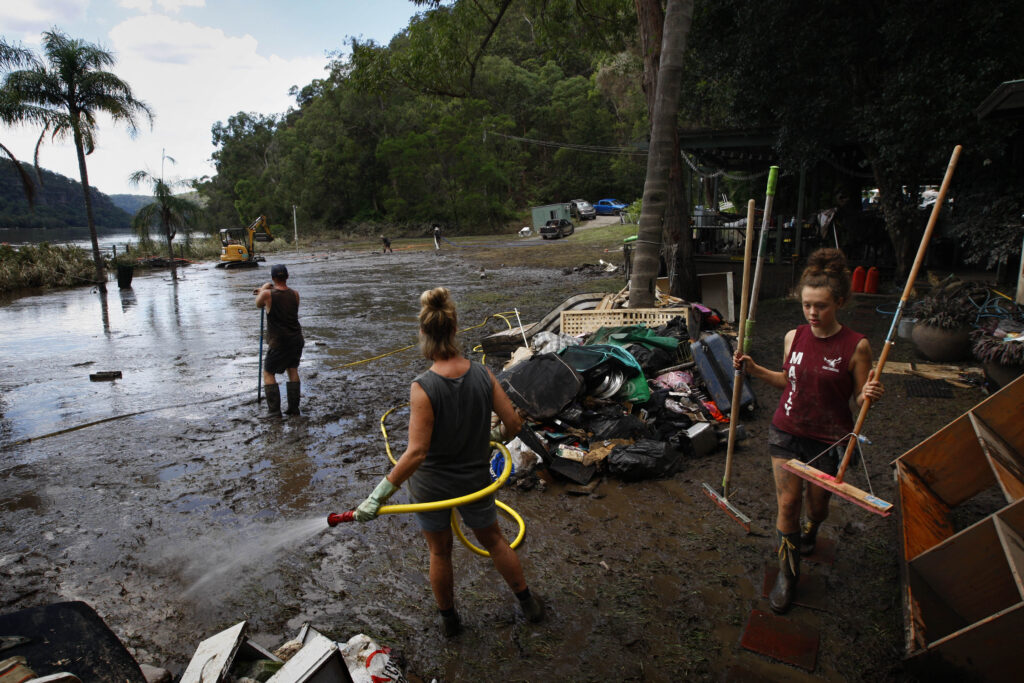 After escaping rising floodwaters in their 4WD via a rough bush track five days earlier, the Kell's were finally able to return to their home on the Hawkesbury River to assess the damages on the weekend.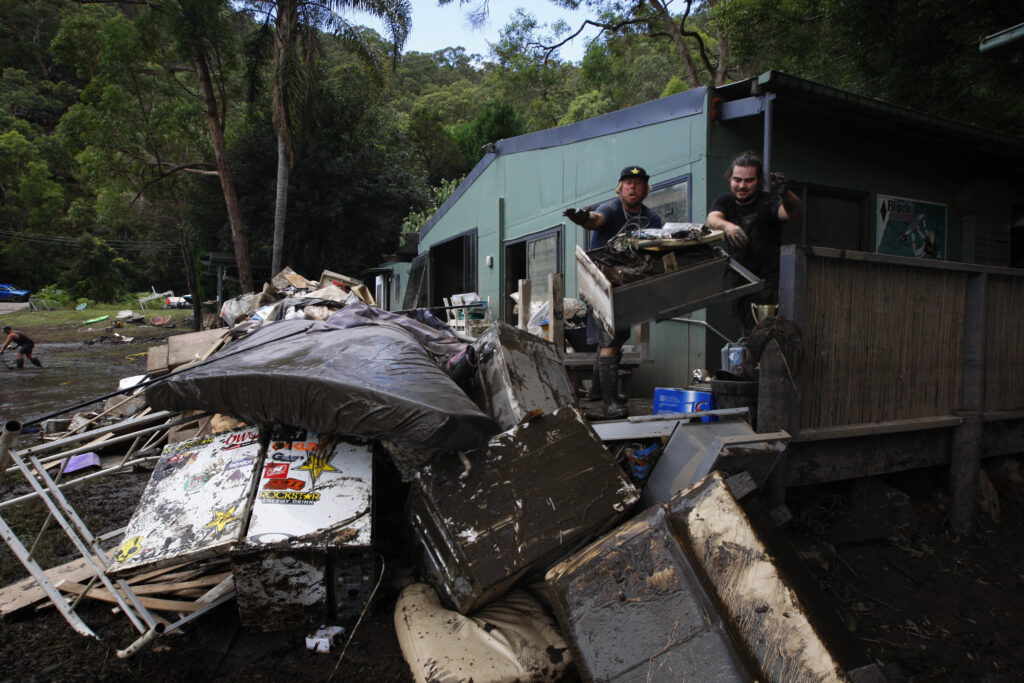 "The water came up real fast on Sunday night and we shifted everything up, higher than the last flood mark, but in the end it was two and a half meters above our estimates" said Kell.
"We'd lashed the boat on high ground to the trailer and then to the tree so we couldn't lose it, but everything else is gone, the lot."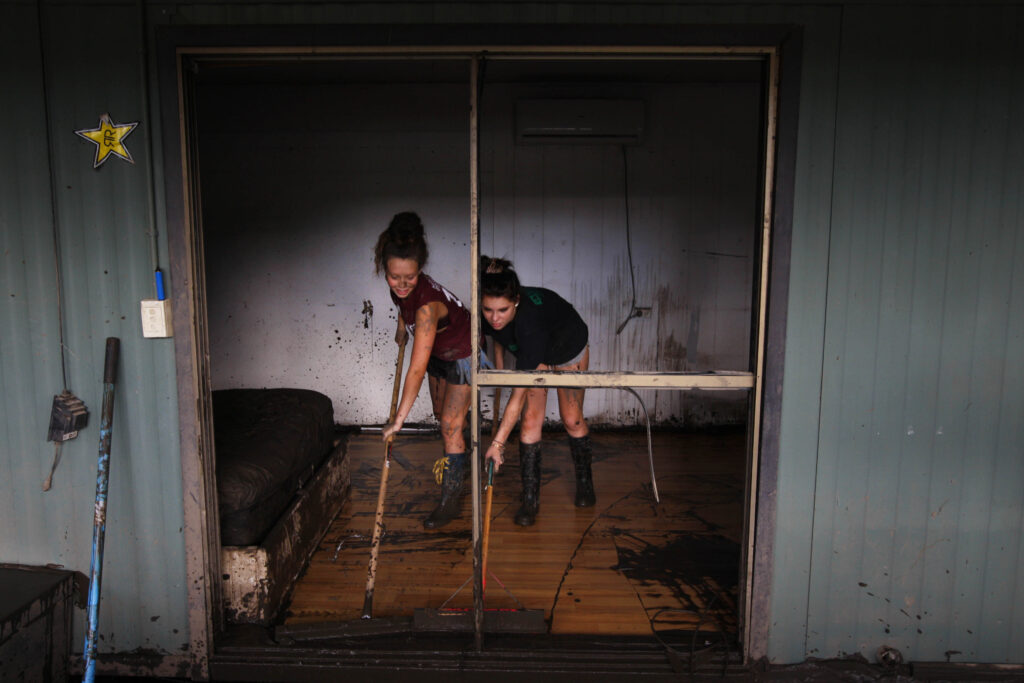 The Kell's came together with extended family, friends and wakeboard school students to rake through and hose away the sludge that was deposited by one of the worst flooding events on the Hawkesbury River in 50 years.
While the floodwaters swept away most of the Kell's lives, their resilience and humour remain strangely intact. Zahra pulls out her mobile phone to show me an image of her dad. In the image, Scotty is pictured swimming in a life jacket in 15 feet of flood water with a 1998 wakeboarding trophy in one hand and a beer cooler in the other.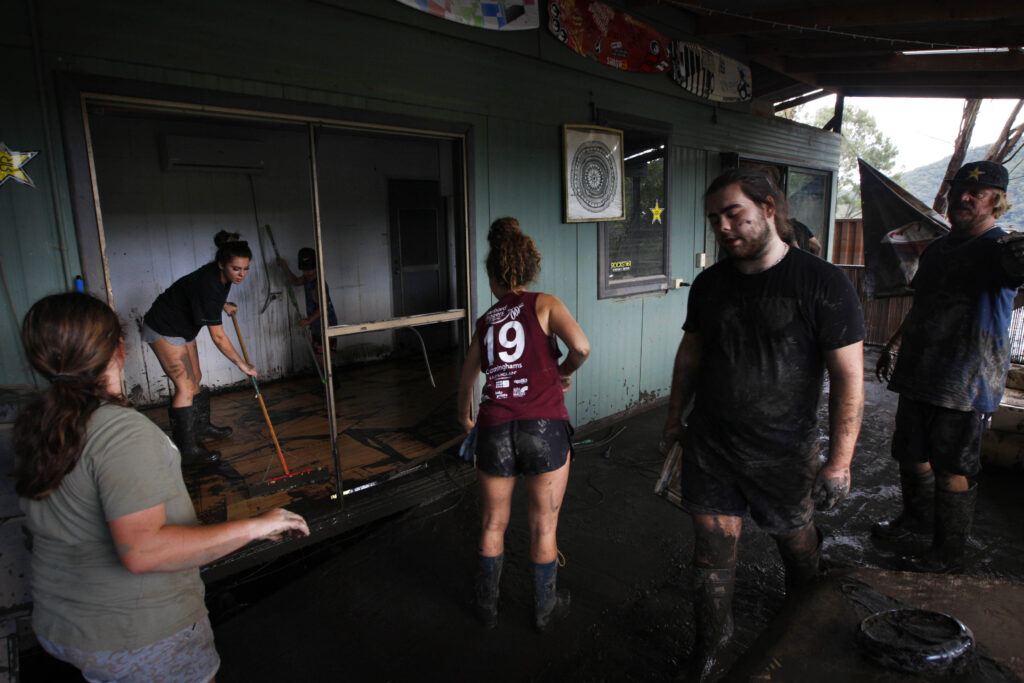 "Those were the two things I found. Our whole life is in a pile out the front of our house", he told Tom Rabe of the Sydney Morning Herald. "It was actually mind-boggling. It was pretty emotional. You cannot fathom your life just floating around like that. Our whole life is in a pile out the front of our house."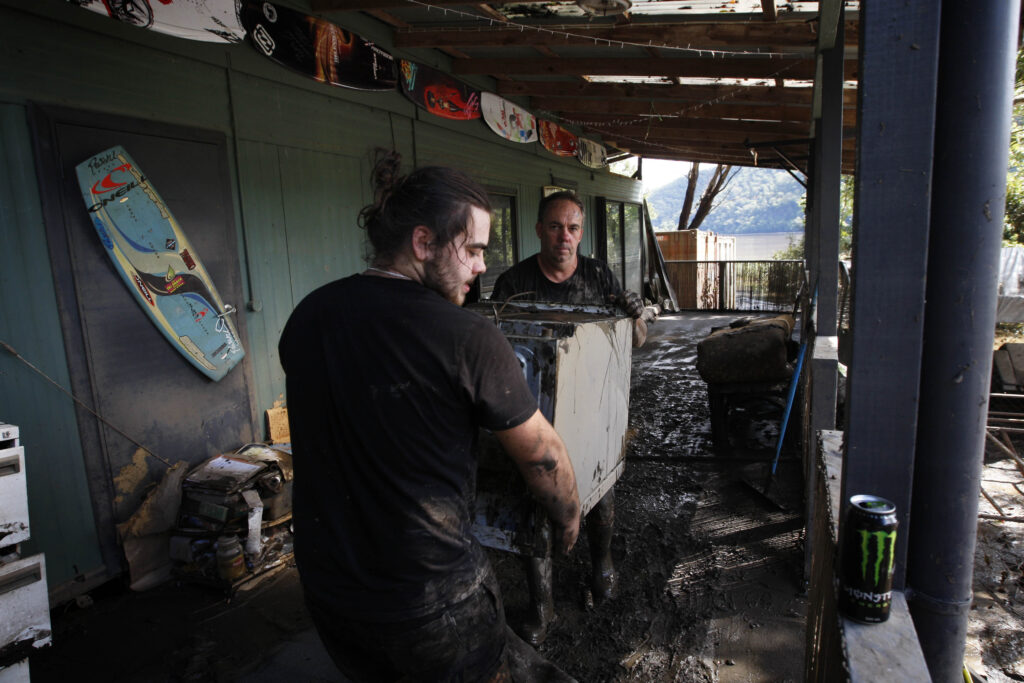 Mr Kell told The Sydney Morning Herald it could be months before his business was able to operate again.
"We had the bushfires, then got smashed by a flood in last February, then we had COVID and now this," he said. "The big thing will be the removal of the rubbish. It's just hideous, the amount of rubbish along this whole river, it's just everywhere."
NOTE: A Go-Fund-Me campaign has been set up to help Scott Kell and his family with their recovery from the floods. View here.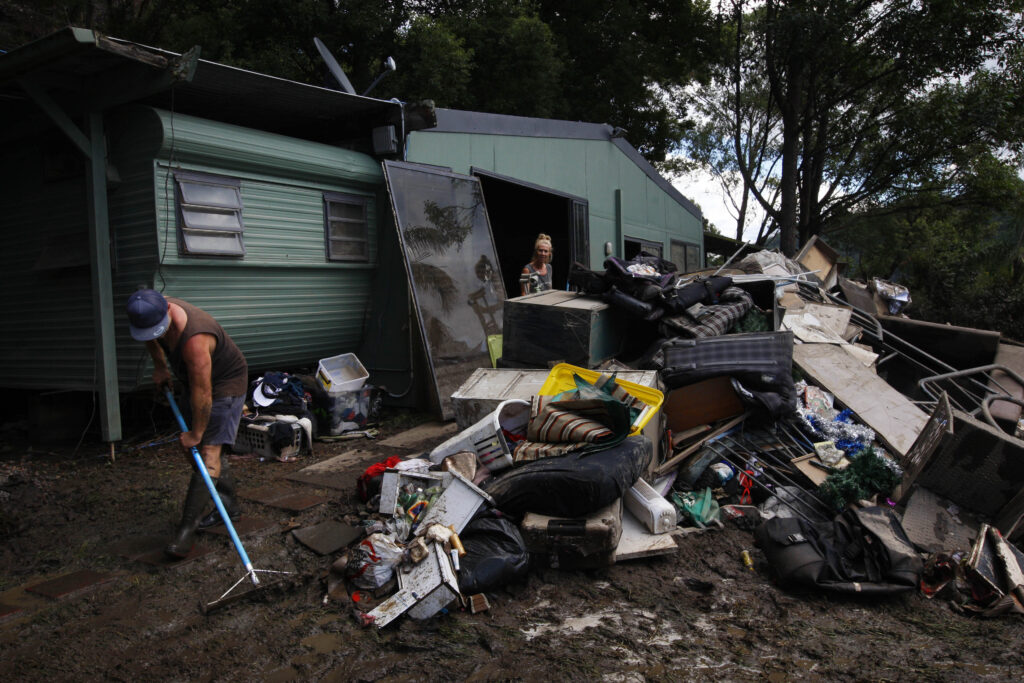 ---
Much loved multi-award winning Australian photographer Dean Sewell made his name as a news photographer and photo-journalist. Collaborations between A Sense of Place Magazine and Dean Sewell can be found here.
Sewell is a founding member of Oculi, a collective of Australian professional photographers. The original of this story can be found on their website.